While expanding market shares in Europe, Chinese tech companies are learning to deal with patent-holding players like Sisvel

08-09 19:13
Editing by David Du

As Chinese smartphone and home appliance makers started expanding in Europe in recent years, some of them have faced lawsuits from Sisvel, an Italian patent-holding firm. Because it racks up patents from other companies and does not make products, the firm is also known as a non-practicing entity (NPE).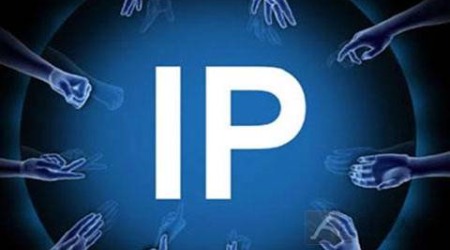 It has initiated an array of patent lawsuits in various jurisdictions—more than 60 worldwide, with most cases in Europe, according to some data. More and more Chinese companies have become its targets, including smartphone makers OPPO, Xiaomi, and ZTE, and home electronics company Haier, the data shows.
Sisvel was founded in 1982 by divesting the patent and trademark department of an Italian TV manufacturer. Starting with more than 200 patent families, it has developed into a multinational group with eight subsidiaries worldwide. Its patent pools cover wireless communications, digital video and display technologies, audio and video coding/decoding, and other fields, according to Sisvel's website.
In July, OPPO said it reached a licensing deal with Sisvel for 3G and 4G wireless standard essential patents (SEPs). It helped end all their patent lawsuits fought in China, Germany, Italy, the Netherland, the UK, and the U.S.
The truce came as OPPO prevailed in all the lawsuits brought by Sisvel so far, which lent the Chinese company a competitive edge to negotiate a favorable deal.
Sisvel began negotiating a SEP licensing deal with OPPO in 2015. After failing to reach an agreement in 2019, Sisvel brought lawsuits in the UK, the Netherland, and Italy, accusing the Chinese company of patent infringement. Sisvel also sought injunctive relief before the courts to block OPPO's entrance to the European market. In the same year, Sisvel added Xiaomi as a defendant to its patent lawsuits in the UK and the Netherland.
In May 2020, the District Court of The Hague found claims 4 and 8 of Sisvel's SEP (EP1129536B) invalid and rejected Sisvel's injunction request.
The UK High Court found another Sisvel's SEP (EP1925142B1) non-essential to 4G LTE standards in April 2021. The UK court thus decided that OPPO and Xiaomi did not infringe on that patent.
Two months after the issuance of the UK judgment, Xiaomi and Sisvel settled their global patent lawsuits. Xiaomi agreed to pay, without disclosing the specific amount, royalty fees for more than 1,800 Sisvel or Mitsubishi patents, according to a statement from Sisvel.
Other concurrent lawsuits involving Chinese companies as defendants include Sisvel v. Haier. The decision of the case hinged on whether the SEP holder or the SEP implementer complies with their respective fair, reasonable, and non-discriminatory (FRAND) obligations.
In 2014, Sisvel sued Haier for infringing on two of its SEPs, essential to the General Packet Radio Service (GPRS) and the Universal Mobile Telecommunications System (UMTS) standards. The Italian firm sought damages and injunctive relief before Dusseldorf Regional Court. In specific, it asked the court to recall and destroy Haier's infringing products.
The first instance court (Dusseldorf Regional Court) ruled in favor of Sisvel in December 2015 and granted the injunction. In April 2017, the second instance court (appellant court) denied Sisvel's injunction request, holding that Sisvel abused its dominant market position by offering a higher rate to Haier than an existing licensee. With that, the appellant court determined Sisvel had violated its FRAND commitments.
During the second instance hearing, Haier invoked the Huawei v. ZTE decision made by the Court of Justice of the European Union (CJEU) to argue that Sisvel's licensing offer was not FRAND.
However, the German Federal Court of Justice (FCJ), the highest court in Germany, overturned the appellant court's decision in May 2020, holding that an injunction should be permissible. The rationale behind the decision was that Haier failed to respond to Sisvel's offer within a reasonable time, which, the FCJ held, was an attempt to delay the licensing negotiation until one of the two asserted SEPs were expired.
Additionally, citing the Unwired Planet v. Huawei judgment made by the UK High Court, FCJ held that a licensee "must be one willing to take a FRAND license on whatever terms are in fact FRAND."
Ten days after Haier lost the lawsuit, Sisvel started new legal actions with the District of Delaware in the U.S. on May 15, 2020. It sued a number of international big names, including Tesla, Dell, Honeywell, HMD Global, TCL, and OnePlus this time, according to IP law firm Essential Patent. The patents involve 3G and 4G wireless SEPs Sisvel acquired from companies, such as Nokia, BlackBerry, and LG.