Multinational IC companies - TI, Xilinx and AMD showcased their technologies at China International Import Expo

12-01 00:02
Editing by Xin Lanhua
Multinational semiconductor companies TI, Xilinx and AMD participated in the fourth CIIE (China International Import Expo) held in Shanghai in early November to demonstrate their commitment to the China market.
This is the first time that IC companies joined CIIE, a JW Insights report said.
Texas Instruments attended CIIE for the first time, displaying innovative technologies and solutions for automobiles, industry, and infrastructure construction.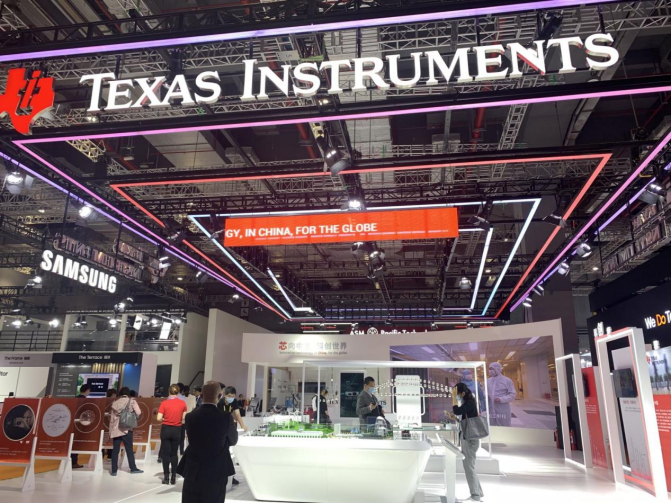 Various products related to automobiles were displayed, such as sensors for infotainment systems, domain controllers, and LED smart car lights. There were also ICs for charging piles, hybrid and electric vehicle power systems, and battery management.
"We are committed to helping China's automobile industry chain to improve the intelligence and safety of automobiles. We will launch more innovative products and technologies." Jiang Han, TI's Global Vice President and China President, said.
During CIIE, TI signed an agreement with Desay SV Automotive, Huizhou-based infoteainment system provider, on the ADAS (Advanced Driver Assistant System), and another agreement with RoboSense, a Shenzhen-based Smart LiDAR Sensor System provider.
The leading FPGA producer Xilinx also attended CIIE, attracting media attention. It signed a cooperation memorandum with the Chinese semiconductor company Corigine on FPGA applications and EDA tool.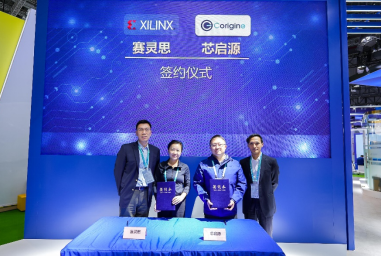 Corigine officially announced that it would start supplying MimicTurboTM GT sample cards, which utilize the high-speed GT (GigaHertz Transceiver) I/O connection between multiple Xilinx FPGAs to realize automatic FPGA partition and interconnection.
Lu Sheng, Corigine's Chairman, and CEO said that this would help improve his company's EDA product line.
AMD, the global CPU leader,also made its debut at the CIIE. It demonstrated its third-generation AMD EPYC processor and the new generation of Radeon Pro professional graphics cards.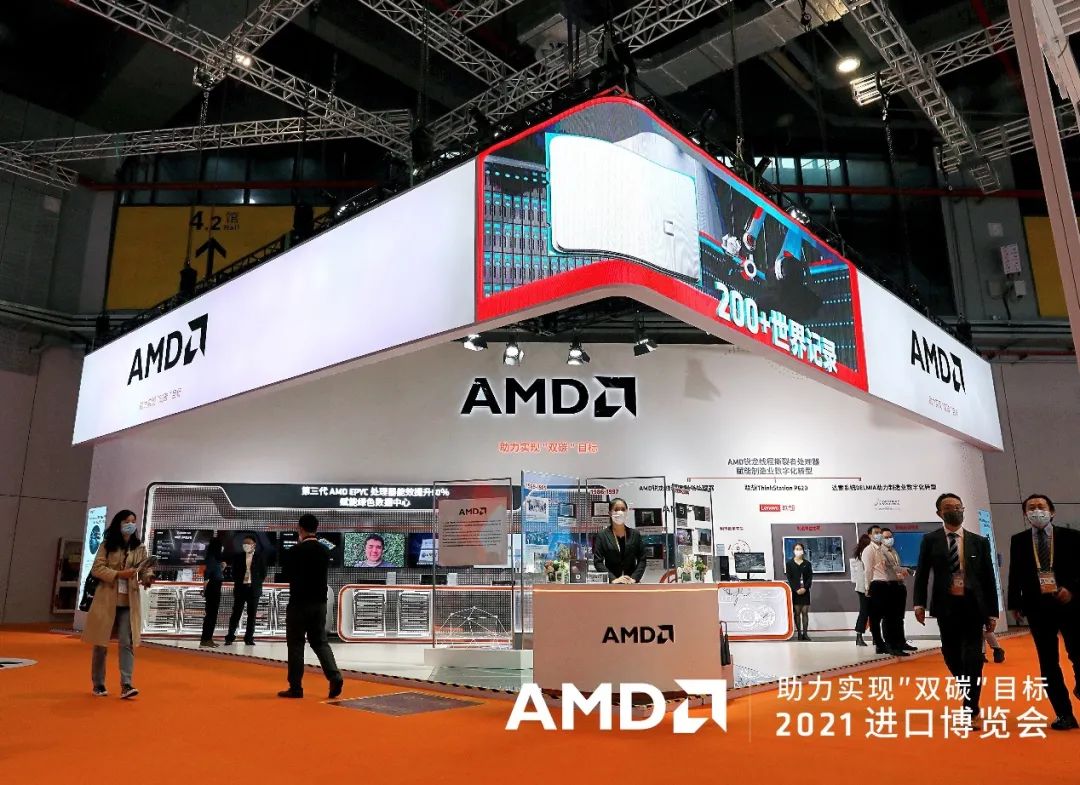 Pan Xiaoming, AMD Senior Vice President and Greater China President, spoke at a few forums at CIIE and emphasized AMD's commitment to China market. He said: "We hope to strengthen cooperation with the Chinese market and contribute to China's carbon neutrality goal and green digital economy. "
On display were also AMD's 64-core PRO workstations for intelligent manufacturing.