The ranking list of Chinese mobile phone supply chain companies released

12-23 20:08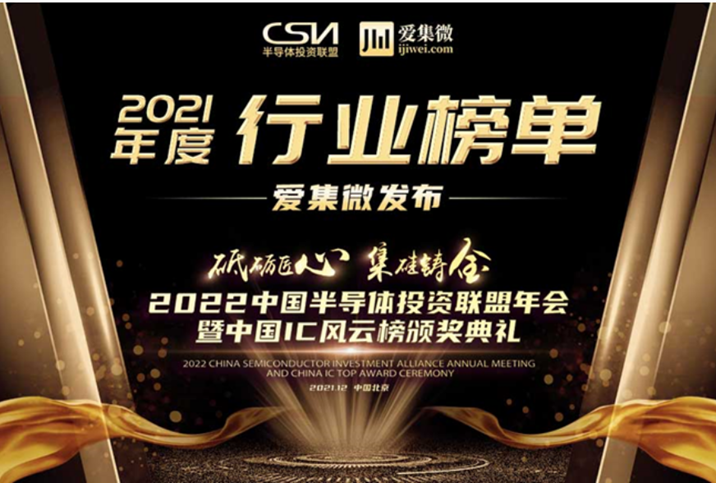 Editing by Xin Lanhua
JW Insights released the ranking list of the Chinese mobile phone supply chain companies in Beijing on December 18. The list ranks by market value 148 companies that are listed on China's A-share stock markets, providing semiconductor, components, materials, and manufacturing services to China's mobile phone industry.
Luxshare Precision (立讯精密) ranks first with RMB251.699 billion ($39.5 billion) market value. Nine companies on the list are with more than RMB100 billion ($15.7 billion) market value and they are: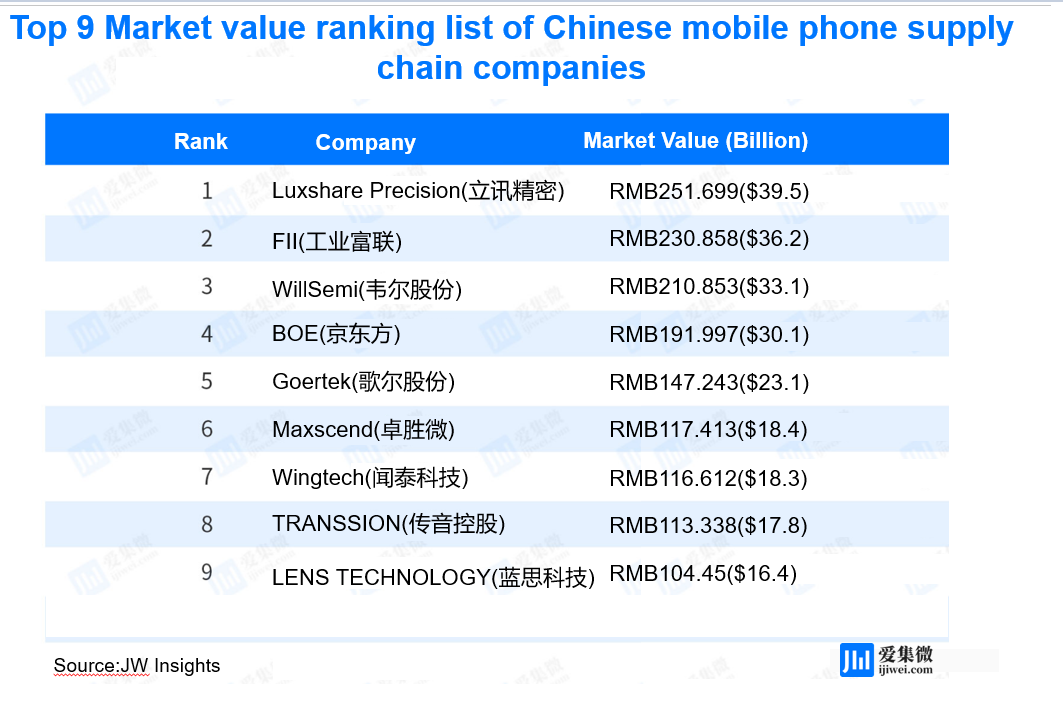 On the list are 13 newly listed companies providing semiconductors services to mobile phone makers in 2021. Among them are SYE (Shengyi Electronics生益电子), Hebei Sinopack Electronic Technology (中瓷电子), Dongguan Tarry Electronics (达瑞电子), Nanjing Sunlord Electronics(商络电子), and Suzhou UIGreen (和林微纳).
Compared with the beginning of the year, the market value of 13 companies increased by more than 50%, among which Allwinner Technology(全志科技) and YTOT(Dongguan Yutong Optical Technology宇瞳光学) have increased by more than 100%.
There are also the companies on the list whose market value dropped in the trading during the year. Dropping most are Zhejiang Firstar Panel Technology(星星), Zhuhai Bojay Electronics(博杰股份), Lante Optics(蓝特光学), Guangdong Lingyi iTECH Manufacturing(领益智造), and Suzhou Secote Precision Electronic Co., Ltd.(赛腾股份).
JW Insights – the leading Chinese information and consulting services on semiconductor and ICT industries – tracks the listed Chinese companies providing semiconductor and related services, categorizes and researches them from eight major benechmarks - market value, business revenue, profit, R&D expenditure, per capita revenue generation, per capita profitability, and per capita salary and P/E ratio.
The 148 companies on the ranking list come under " the Mobile Phone Concept Stocks" category and they cover a variety of sectors in the mobile phone industry chain, including semiconductor, components, precision structural parts, acoustics, optics, displays, cameras. ODM, EMS, PCBs, materials and equipment.
The following is the full Ranking List of the 148 Chinese mobile phone supply chain companies in Chinese: