AI startup Black Sesame wins "The IC Unicorn of the Year Award" for its high computing power autonomous driving chips

01-07 17:52
Editing by Xin Lanhua
Shanghai-based AI chip startup Black Sesame (黑芝麻智能) won "The IC Unicorn of the Year Award" from China Semiconductor Investment Alliance (CSIA) and JW Insights for its achievement in autonomous driving chips on December 18 in Beijing.
Black Sesame launched Huashan No. 2 A 1000 Pro - an automotive-grade autonomous driving chip last April and is considered China's most powerful chip of this type. Its computing power reaches as high as 106 TOPS (trillions of operations per second) at INT8 and 196 TOPS at INT4. The company is now the only one in China with two of its high computing power chips meeting ISO26262 ASIL D level automotive functional safety standards.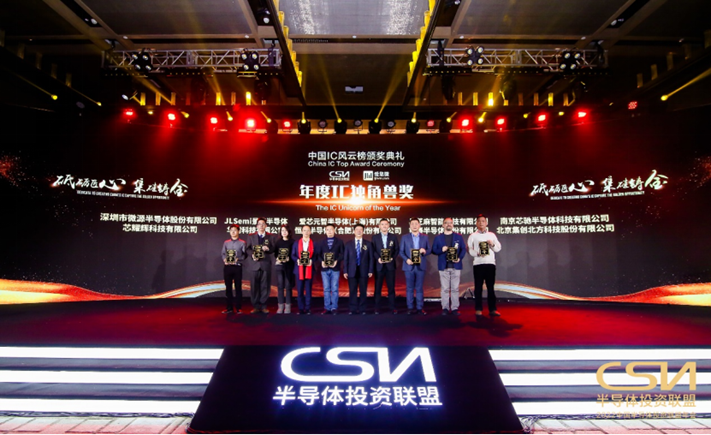 Yang Yuxin, CMO of Black Sesame said in an interview with JW Insights, "Our latest A1000 series chips can be used in L2+ and L3 autonomous driving solution, which can fulfill demands for various computing power and different levels of autonomous driving."
Recently, the German Federal Motor Transport Authority approved Mercedes-Benz's L3 autonomous driving system, which means that these vehicles will be able to run on the road. That is good news for the application of autonomous driving technology.
Yang considered it as a milestone marking the gradual maturity of autonomous driving technology. He believed more countries would allow vehicles with real L3 functions to drive on the road from the policy level.
In Yang's view, "We are at the eve of the automobile intelligence explosion, which will enter into a surging stage in 2023. Market feedback shows that new cars launched by mainstream car companies in 2023 will begin to support autonomous driving functions. The entire industry chain is currently focusing on perfecting every part of autonomous driving, such as chip, system, algorithm, and sensor to provide more mature solutions. "
The market space for autonomous driving computing chips is far from saturated and the supply chain is not mature yet. He said that his company would focus on its technical advantages.
"We are optimistic about the market next year. The vehicle equipped with Black Sesame A1000 series chips will enter into the market with large quantity. And we plan to launch A2000 series chips with a higher computing power of more than 250T," he added.
Also, according to Yang, many Chinese car companies will volume produce the new generation Electronic & Electrical Architecture on mainstream car models. The coming prevalence of domain-controlled architecture will mark a new stage for automobile intelligence, pushing the demand for automotive-grade autonomous driving computing chips.
Since its establishment in 2016, Black Sesame Technologies has focused on high computing power chips and platforms. It offers solutions on autonomous driving and CVIS (Cooperative Vehicle Infrastructure System).