Chinese leading AI startup Black Sesame Technologies wins the Outstanding Contribution Award of the Smart Auto of the Year

12-20 14:22
By Greg Gao
Black Sesame Technologies(黑芝麻智能), a leading homegrown AI chip startup won the Outstanding Contribution Award of the Smart Auto of the Year at 2023 China Semiconductor Investment Alliance (CSIA) Annual Meeting & China IC Industry Award Ceremony held on December 17 in Hefei, eastern China's Anhui Province.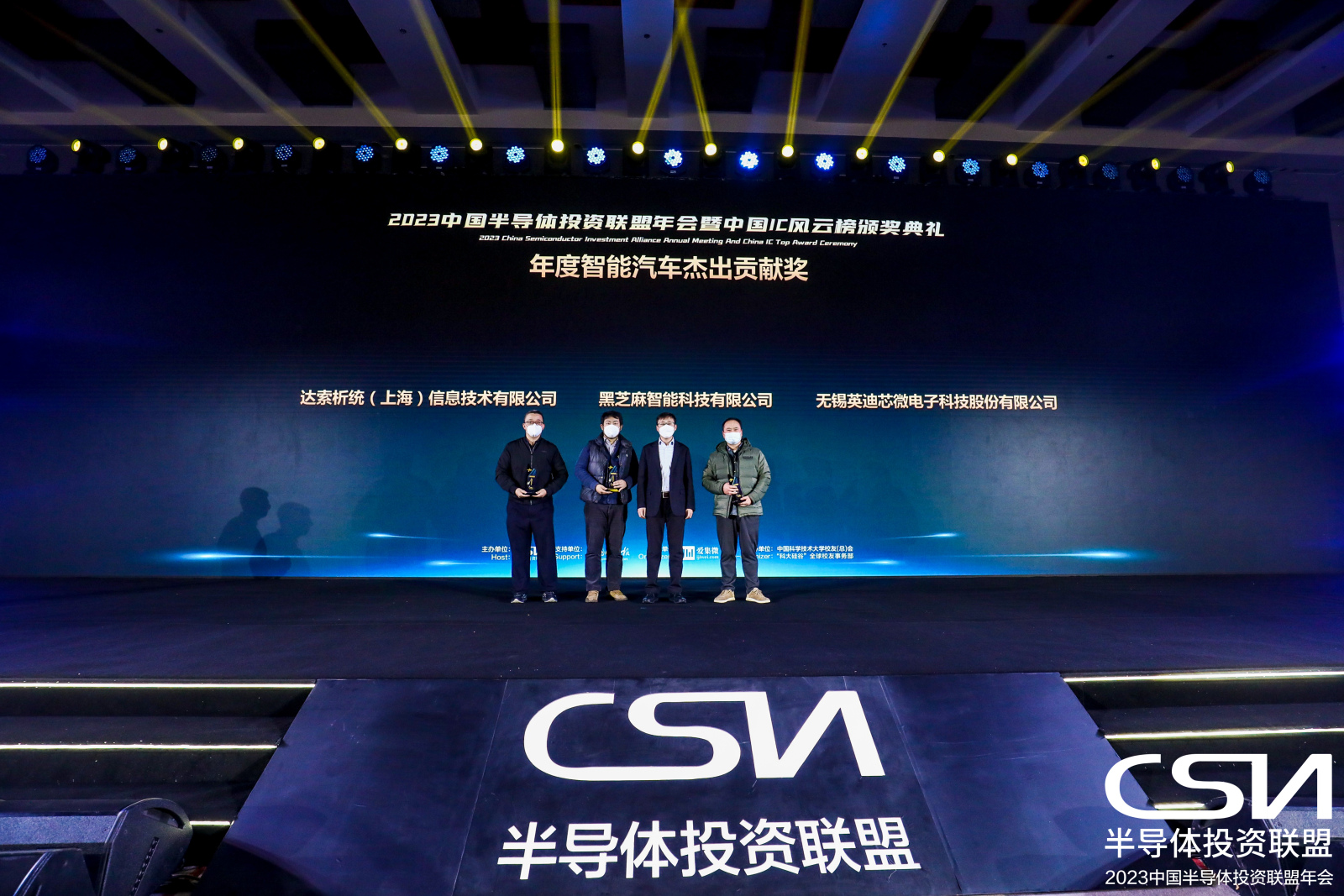 Based in Shanghai, Black Sesame is working closely with auto OEMs partners to build a sound autonomous driving ecosystem to speed up automobile electrification and EV adoption, JW Insights said in a recent report.
Yang Yuxin, Chief Marketing Officer of Black Sesame, said: "Intelligent driving will be the most important jewel on the crown of artificial intelligence. The development speed of China's autonomous driving technology will be far ahead of global development. By 2025, 66% of new vehicles in China will be pre-installed with Level 2 or higher autonomous driving functions, of which 50% will be Level 2 to Level 3. We believe that advanced driver-assistance system will be the norm in three to five years." Yang made his remarks at the Black Sesame Technology Open Day and Media Communication Conference held on November 29 in Shanghai.
With the rapid development of automobile intelligence, new demands generated by autonomous driving, intelligent cockpits, and in-vehicle communications and networking are promoting the evolution of automotive electronic and electrical architecture from distributed to centralized, which creates new requirements for automotive chips. At the same time, "software-defined vehicles" means that there needs to be a sufficiently robust computing platform to provide computing power support for subsequent software iterations.
Ding Ding, vice president of Black Sesame products, said that from a technical point of view, the crucial driving force behind autonomous driving is the evolution of automotive electronic and electrical architecture. There are two core technical support points for its shift from distributed to centralized, one is data, and the other is computing power.
Yang Yuxin said that the industry has gradually reached a consensus on demand for computing power. For autonomous driving between Level 2 and Level 3, about 10-20 TOPS of computing power is required for L2, 50-70 TOPS of computing power is required for L2+, and L2++ or L2. 9 probably needs 100-200TOPS computing power.
Unlike Tesla's adoption of homegrown custom-designed full self-driving chip or FSD chip, most auto companies that mass-produce assisted/automatic driving systems relied on chips from Mobileye and Nvidia. However, since last year, this has been quietly changing. US chip giant Qualcomm has forayed into this area. Chinese vendors such as Huawei and Black Sesame have also emerged in the autonomous driving chip market and gradually joined the competition with Nvidia, Qualcomm, and other high-power chip providers.
Founded in 2016, Black Sesame released its first-generation self-driving chip A500 in 2019, with a computing power of 10TOPS, and started the R&D of the second-generation chip A1000 series ahead of schedule.
Then the company launched the Huashan No. 2 A1000 series chips based on two core IPs independently developed, with a computing power of 58TOPS, which is one of the top high-performance self-driving chips in China.
Zhong Ming, senior manager of the intelligent system architecture of Black Sesame, said that the company's chips A1000 and A1000L reached the mass production stage.
Because of its outstanding performance, lower power consumption and cost, the A1000 series chips have won orders from several top-tier automobile manufacturers in China, including JAC Group and Geely. So far Black Sesame has established strategic cooperation with more than ten Chinese automobile-making companies, most of which are passenger car makers, and 20% are commercial vehicle makers.
In addition to the chip itself, the ecosystem is also crucial to the mass production of existing products and the improvement of the architecture. Zhong Ming said that Black Sesame would work with top-tier OEMs to build a complete system solution. Based on the chip, the company aims to provide an independent and controllable innovative SDK selection, which is convenient for developers to use its neural network algorithm on Black Sesame's chip. Based on the AI toolchain, the company plans to develop and implement autonomous driving perception algorithms.