China moves onto a faster track of developing silicon carbide semiconductors following a global trend

02-09 15:31
Editing by Li Panpan
2021 saw expanded production capacity and more new projects launched for Silicon carbide (SiC) in China. At the same time, downstream companies, mainly car companies, work with upstream companies to lock in production capacity in advance. This is reported by JW Insights' senior analyst Li Xiaoyan in a year-end report on the SiC sector, which has been listed in the country's 14th Five Year Plan (2021-2025) and in a faster development pace, earlier than expected competition in the country.
Globally, the SiC sector is also booming, with major suppliers turning to expand their production capacity of 8-inch products. They include Rohm, ST, Bosch, SK, Global Wafers, and II-VI with a new production base in Fuzhou, southeastern China's Fujian Province.
Following are some of the SiC projects in China last year.
In January 2021, Shenzhen-based Bronze Technologies (青铜剑科技)started a new project expected to be put into production in April 2023. By then, its annual production capacity of SiC devices will reach 2 million.
In May, EipWorld International (瀚天天成) completed Phase II of its SiC Industrial Park with a total investment of RMB630 million ($99.01 million). The project plans to build a 6-inch SiC epitaxial wafer production line, with an estimated annual output value of RMB 3 billion($471.48 million).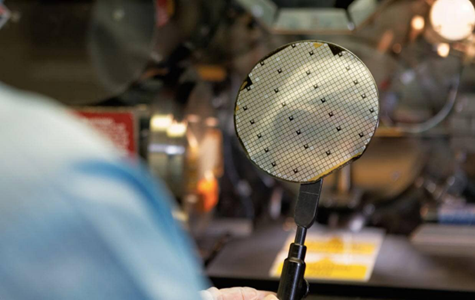 In June, San'an Optoelectronics's (三安光电) base in central China's Hunan Province officially went into the 1st phase of production. It is said to be China's first and the world's third SiC vertically integrated industrial chain with a monthly output of 30,000 6-inch SiC wafers. It has a total investment of RMB16 billion ($2.51 billion),
In September, SICC (山东天岳先进)went public on Shanghai Stock Exchange, becoming the first listed SiC company in China. It planned to raise RMB2 billion ($314.32 million) to build a SiC semiconductor material facility in Shanghai with trial production in 2022 and 100% production in 2026.
In December, Roshow Technology (露笑科技) disclosed that its current annual production capacity of substrate wafers is 25,000 pieces, and it will continue to expand production to 100,000 pieces according to market orders.
Meanwhile, many local Chinese governments have also set SiC as the focus of future development. For example, Hunan Province in central China has incorporated 6-inch SiC materials into its R&D and industrialization targets and to build China's largest SiC industrial chain production base during its 14th Five Year Plan (2021-2025).
In the capital market last year, SiC projects have also become one of the most sought-after ones.
In December, HR Micro (华瑞微) completed its B round and B+ round of financing of RMB300 million ($47.15 million), which will help the company increase R&D efforts in IGBT, SiC power devices, and speed up productivity.
In December, SGKS(森国科) announced the completion of the C round financing of RMB100 million ($15.72 million), and its two series of 650V and 1200V SiC JBS have been shipped in large quantities.
In November, the leading manufacturer of automotive-grade chips and SiC power devices GTA Semiconductor (积塔半导体)raked in a total of RMB 8 billion ($1.26 billion) in new funding round. It will significantly help the company give full play to its advantages in automotive-grade chip manufacturing and increase its R&D efforts in SiC power devices, automotive-grade power management chips, and IGBTs.
On the part of the downstream industries, especially automobile manufacturers, they have come to see SiC as a valuable strategic resource. They started to cooperate more closely or formed alliances with SiC suppliers.
In December, Great Wall Motors (长城汽车), as the lead investor, invested in Synlight Crystal (同光晶体) which specializes in R&D, manufacture, and sales of silicon carbide substrate.
In November, SAIC Motor and its market-oriented private equity investment platform Shangqi Capital jointly invested RMB500 million ($78.58 million) to complete the A-round investment in GTA Semiconductor.
In May, Geely established a chip foundry that manufactures and develops SiC chips in the automotive-grade and industrial control fields, with ACCO Power(芯聚能) and others. The Guangzhou-based joint venture will produce an annual output of 240,000 6-inch chips to become the largest automotive-grade SiC chip manufacturer in China.
Although the automotive market does not account for a high proportion of the overall SiC application market, there is enormous growth potential, which will accumulate technological strength and accelerate SiC development, leading to the next stage of scale and industrialization in China, concluded Li Xiao Yan in his article.