JW Insights and China Semiconductor Investment Alliance launches the "Chip Power Demo 2022" event

02-22 01:32
By JW Insights

JW Insights and China Semiconductor Investment Alliance(CSIA) will launch in late February the 4th"Chip Power Demo 2022", bridging more chip startups and investors.
Pan-semiconductor and hardware projects requiring a C or pre-C round of financing will be selected to join the event this year, covering chip design, equipment materials, EDA, automotive electronics, AR/VR, AI, 5G communications, and other ICT industries.
The event has three stages: online roadshows starting in late February with each session in which three investors will be invited to look at presentations by startup representatives; then there will be the project appraisal and rating by the judging committee in mid-May, and a final with the winning project to be picked out and awarded at JW Insights' Semiconductor Summit in late May.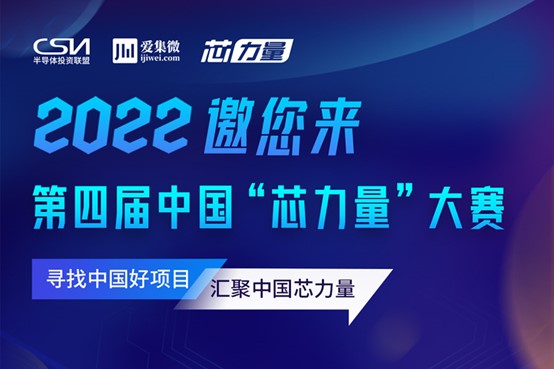 The "Chip Power Demo 2022" event will adopt a project recommendation system by institutional investors for the first time, with more executives from listed companies joining the judging committee, and providing more services in media coverage, investment, and financing.
The Chip Power Demo event debuted in 2019 and has been held successfully for three years. It has become a primary platform for semiconductor entrepreneurs to connect with China's investor community.
The judging committee will be composed of senior investment experts and corporate executives in China's semiconductor industry, to evaluate projects and give advice.
The judging panel members will come from outstanding Chinese institutional investors involved in semiconductors.
China's semiconductor industry is undergoing unprecedented changes, attributing to a variety of factors, including a rising digital economy, new digital infrastructure construction, complicated geopolitical changes as well as emerging technologies like artificial intelligence.
China's semiconductor investment hit a record last year with more than 570 cases and attracted over RMB110 billion ($17.4 billion), according to JW Insights' incomplete statistics.
For parties with projects interested in joining the event, please call the number (+86) 15202123615 or add this number's WeChat account.