China's lithium battery company EVE Energy plans to set up a plant in Hungary to produce cylindrical power battery

04-01 09:52
By Li Panpan
Chinese leading lithium battery company EVE Energy(亿纬锂能) signed a contract with a Hungarian-government-affiliated company in Debrecen, Hungary's second-largest city, to purchase land to build a power battery plant to produce a new type of cylindrical power battery.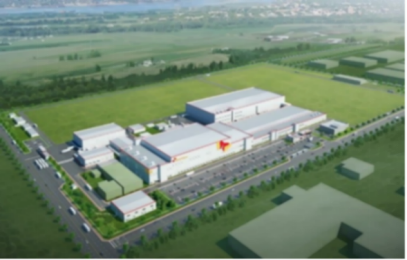 EVE announced on March 29th that it signed a non-binding letter of intent with Debrecen Real Estate Development Limited Liability Company, a subsidiary of the Hungarian Debrecen city government. It intends to buy 45 hectares of land for the project. The announcement lifted EVE Energy's share price by 9.38 percent to close at RMB83 ($13) on March 30th.
Liu Jincheng, chairman of EVE Energy, said the large cylindrical battery will become the main power battery for mid-to-high-end new energy vehicles in the future, although the square battery is China's mainstream power battery market now. Liu remarked at a conference held by China's Electric Vehicles Club last weekend.
Established in 2001 and listed on Shenzhen GEM in 2009, EVE Energy provides technologies and solutions for consumer electronics, power, IoT, and renewable applications. Its clients include several major European auto manufacturers such as Daimler, BMW, and Jaguar Land Rover.
EVE said that this cooperation would meet its future needs for production land, expand its production capacity of power storage batteries, and enhance its influence and industrial layout in the global new energy industry.
The performance forecast in 2021 shows that EVE expects to achieve a net profit attributable to shareholders of listed companies of RMB2.726 billion ($429.33 million) to RMB3.056 billion ($481.3 million), a year-on-year increase of 65%-85%, and its net profits after deducting non-recurring gains and losses will be RMB2.44 billion ($384.28 million) yuan to RMB2.669 billion ($420.35 million), a year-on-year increase of 60%-75%.
No details on the amount of investment involved, the annual output, prospective clients, or the construction timeline were given.