Chinese camera modules manufacturer Ofilm - once a supplier to Apple's iPhone, forays into the VR and auto industries

05-18 16:18
By Greg Gao
Ofilm(欧菲光), a Chinese optoelectronic components manufacturer, successfully supplied to the VR/AR and automobile industries. The company updated its investors on its development direction on May 13.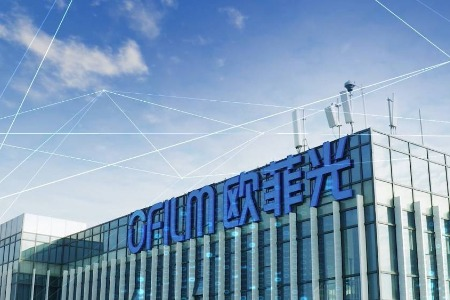 Founded in Shenzhen in 2002, Ofilm has become a leading optoelectronic components manufacturer and was listed on Shenzhen Stock Exchange in 2010. Its business boomed after it became a supplier to Apple's iPhone, Huawei and Xiaomi. But in March this year it was reported that Apple cut ties with it on ground of the Xinjiang issue, bringing it huge losses.
Ofilm has actively adjusted its strategy, reducing dependence on single market. It has expanded its new businesses in intelligent vehicle technologies and VR/AR, expecting significant related revenue increase as its growth driver. Meanwhile, Ofilm said it maintains its leading position in the smartphone camera modules market, increase its R&D and move up the supply chain in the next five years.
It established the IoT business division, with its business covering intelligent door locks, IP cameras (IPC), robots, and other related products, capitalizing on its fingerprint recognition technologies. It said that it will continue to expand its smart home business.
Another strategic move by Ofilm is to have established the Metaverse business division engaged in the manufacturing and assembly of optical lenses, imaging modules, and optomechanical modules in the VR/AR field. With a number of VR and AR projects under development, it successfully mass-produced for some for well-known customers and partners in the VR industry.
For its smart car business, Ofilm focuses on three product lines: smart driving, auto electronics, and smart automobile consoles. Currently, the company has obtained the supplier qualifications from more than 20 Chinese domestic auto manufacturers, including legacy car companies and nascent EV makers. It is also in the process of qualification certification as a supplier of foreign auto manufacturers.