China's MCU producers capitalize on the fast-growing automotive-grade MCU opportunities, creating pressure on well-established international suppliers

05-19 21:43
By Li Panpan
The market demand for automotive MCUs continues with increased prices and lengthened delivery. Chinese makers strive hard in the field with their strategy of establishing more distribution channels and direct sales to customers at the same time, according to an article by JW Insights analyst.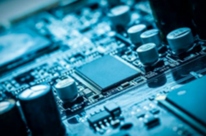 The market rise of automotive MCUs pushes several Chinese MCU brands to step up their product development. China's MCU leader GigaDevice(兆易创新) is expected to mass-produce automotive MCUs in mid-2022, while Nation Technology(国民技术) puts more R&D resources in the field. YT Micro(云途半导体) and SemiDrive(芯驰科技) are also accelerating their efforts in automotive MCUs.
Zhu Xiaofeng, senior marketing manager of Chipsea Technology said that automotive is the largest market for MCU applications globally, accounting for 1/3 of the total. The demand for MCUs in a single-car will exceed 100 units. The increased penetration rate in the second half of this year will further lift new growth of the automotive MCU market.
A Chinese MCU manufacturer executive said that the automotive MCU market had been dominated by international giants with profound knowhow, technical solutions, ecosystem layout, and IPR barriers. Chinese players have to face them and establish more distribution channels and improve market recognition and supply chain management.
Fortunately, China is currently the world's largest new energy vehicle market. Chinese MCU players have started from lower-end and simple products and move up the value chain.
Chipsea Technology's strategy is to enter the automotive-grade MCU market with touch chips of high reliability and delicate pressure recognition capabilities, Zhu said.
It is reported recently in Chinese press that Texas Instruments failed to win more market shares in the China's automotive-grade MCU market, with over reliance on its successful MSP430 series. It hesitated in adopting Arm's core for MCU and missed the current golden opportunity. Its strategy to cut number of distributors a couple of years ago also affected its performance now in serving the needs of large number of Chinese customers, said the industry observer.
The Chinese MCU suppliers come to see that the fastest way in winning market recognition is in establishing both more distribution channels and direct sales at the same time.
The country's emphasis on self-reliance and unpredictable factors like COVID lockdown are pushing automotive company manufacturers to consider using local products. Several such executives said they are looking forward to cooperating with Chinese MCU brands as long as the product performance, supply capacity, and key indicators are all up to standard.