China's EV startup Xpeng overcomes chip shortages and continues to win market share

05-27 18:06
By Miranda Li
Most vehicle companies are experiencing chip shortages. He Xiaopeng, chairman and CEO of Xpeng Motors, pointed out that it is mostly those dedicated and cheaper chips in shortage instead of costly ones.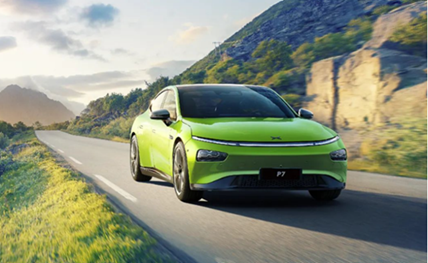 As reported, Xpeng delivered 34,561 automobiles in the first quarter of 2022, 159% up compared to 13,340 vehicles in the same period of 2021. There were 19,427 intelligent sports coupes P7 delivered, 144% up from 7,974 in the same period in 2021. The monthly delivery of P7 exceeded 9,000 in March 2022 for the first time.
He Xiaopeng said, "Xpeng's business performance in the first quarter of 2022 is a good start in the year. There is a strong demand for our high-quality electric vehicles. Despite the impact of the semiconductor shortages and the pandemic, we are confident to expand our market share."
Gu Hongdi, honorary vice chairman and president of Xpeng Motors, also pointed out, "we will continue to deal with the uncertainties in the supply chain. We will capitalize on economies of scale and continuously improve operational efficiency."
As one of China's leading intelligent electric vehicle startups, Xpeng Motors has maintained high-speed growth. It achieved annual revenue of more than RMB 20 billion ($2.97 million) in 2021, with a year-on-year increase of 259%. It won first place among China's new car-makers with the delivery of 98,155 units in 2021.
Chinese press reports attribute Xpeng Motors' success to the company's investment in technology research and development, improved production lines, and sales service ecosystem.