China's leading truck maker and exporter Foton Motor is to establish a joint venture with Bosch Venture Capital and other partners in electric and pure hydrogen fuel commercial vehicles production

06-27 18:06
By Kate Yuan
Foton Motor (福田汽车), China's leading truck maker, announced on June 23 that it would set up a new joint venture with German's Bosch Venture Capital and other partners in electric and pure hydrogen fuel commercial vehicle production.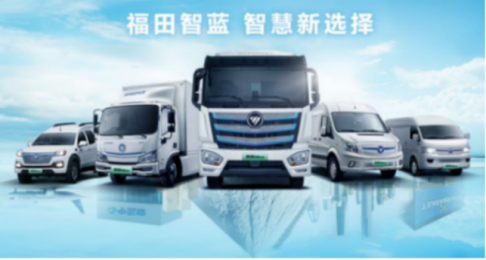 The registered capital of the joint venture is RMB500 million ($74.8 million). Other partners include Boyuan Jiacheng, SinoHytec, and Fuyuan Wisdom. The main business of the JV also covers car rental and data services.
According to Beijing-based Foton's announcement, the JV will focus on the new energy business by sharing the resource advantages of all parties. This move will help develop its new energy commercial vehicle business, which conforms to Foton's long-term interests.
Foton Motor is a state-owned listed company founded in 1996. It currently produces various types of trucks and buses of medium sizes, light and heavyweight, and engines and gearboxes. The company owns many well-known truck brands including Auman and Aumark.
Foton began developing new energy as early as 2003. It has an overseas team of more than 1,000 staff covering more than 110 countries and regions. It owns more than 20 overseas KD factories.
As of last year, it has been the No. 1 commercial vehicles exporter for nine consecutive years.