Chinese leading AI chip maker Horizon Robotics teams up with MAXIEYE for intelligent driving

08-03 16:25
By Kate Yuan
China's leading AI chip maker Horizon Robotics (地平线) and autonomous driving solution provider MAXIEYE (智驾科技) announced on August 2 to start strategic cooperation on high-level intelligent driving.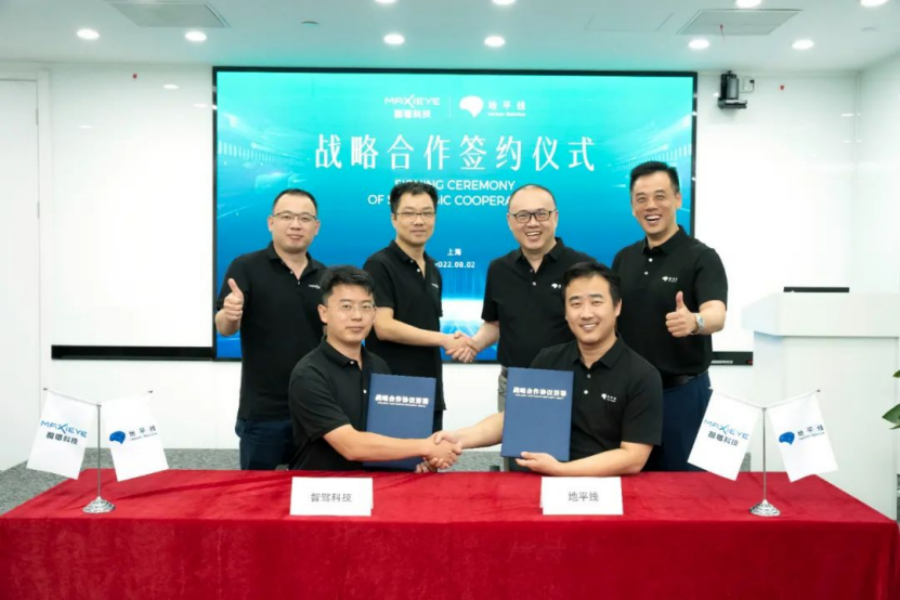 MAXIEYE will develop pilot assistance and driving/parking integration functions based on the Horizon Journey 5 chip and MAXIPILOT®, MAXIEYE's high-end platform solution serving passenger car companies. The product is expected to be completed and ready for mass production in 2023.

The cooperation has combined Horizon's high-performance, open and easy-to-use vehicle-grade AI chip Journey 5, with MAXIEYE's leading autonomous driving software algorithm, strong AI+ automotive engineering capabilities, and rich mass production experience. With the joint force, the two companies will accelerate the mass production of next-generation intelligent driving solutions represented by L2++ functions.
Beijing-headquartered Horizon Robotics was founded in 2015, specializing in AI processor-based smart mobility solutions, algorithms, computing systems, and toolchains. The company launched its Journey 5 last year which has earned partnerships with leading domestic OEMs including SAIC Motor, BYD, Great Wall, Li Auto and JAC.
Founded in 2016, Shanghai-based MAXIEYE provides Advanced Driving Assist System (ADAS) and Autonomous Driving System(ADS) products and solutions covering L0-L4 technology and service closed loop.
Its MAXIPILOT® high-end platform equipped with the Journey 5 chip will deploy MAXIEYE's self-developed MAXI-NET deep learning network and BEV sensing fusion architecture with high accuracy, high reliability, time series forecasting ability, low takeover rate, and high comfort.