2022 China Display Academic Conference in Chengdu is postponed

09-16 18:01
By Kate Yuan
The 2022 China Display Academic Conference (CDAC) in Chengdu of southwestern Sichuan Province due to the COVID-19 outbreak there, the Organizing Committee has not announced the new date.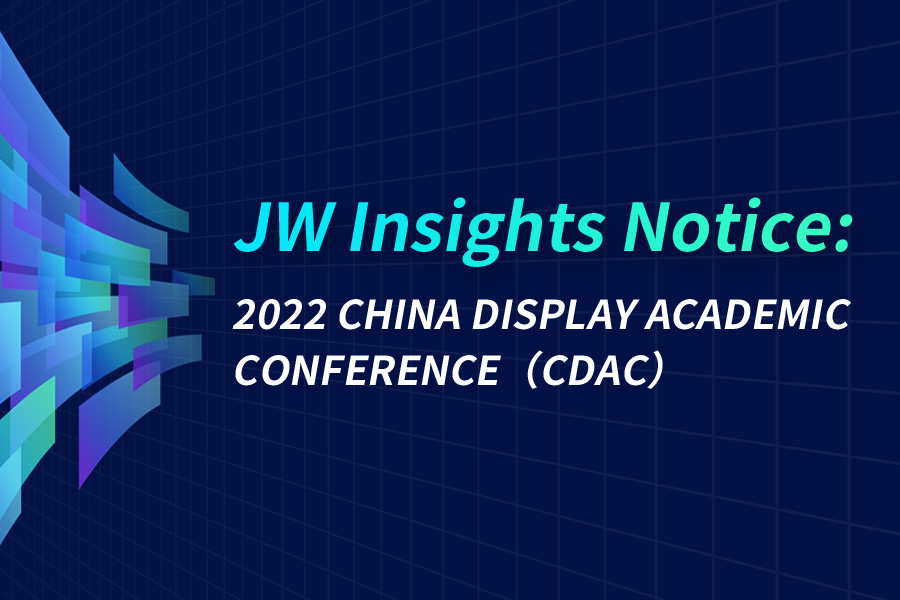 CDAC 2022 is co-sponsored by CODA and the Committee on Liquid Crystals of Chinese Physical Society, and JW Insights is one of the organizers. World's top display experts, well-known engineers from home and abroad, university scholars, and student representatives will be invited to the conference.
It will serve as a platform for the coming guests to exchange insights on forward-looking display technologies and development trends, and explore the sustainable development of the new display industry in China.
CDAC has been held every two years since the first in 1992. It has become the highest-level conference with high quality for display science and technology in China, serving as the bellwether of the academic development of the display industry.