Chinese tech giant ByteDance releases a new generation of VR headset PICO 4

09-29 17:05
By Greg Gao
Pico, the Chinese VR startup acquired last year by TikTok parent company ByteDance, unveiled a new virtual reality headset PICO 4, on September 27, with a starting price of RMB2,499 ($347) in China and €429 (around $425) in several European and Asian countries.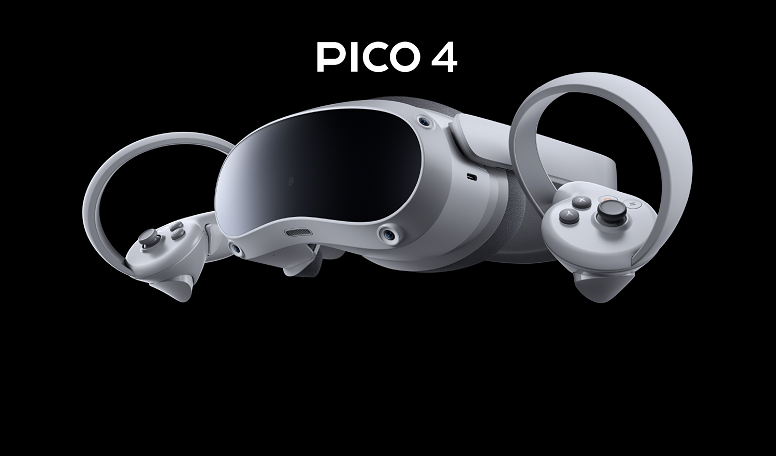 The PICO 4 is smaller and lighter than the Pico Neo3 Link that debuted in May, weighing 295 grams without the strap and 586 grams with it. It uses a classic front and rear counterweight balanced design. It features adjustable straps and a SuperSkin cushion lining which is made from a material that has a unique ability to keep users cool and dry, making the overall wearing experience more comfortable and convenient.
It uses the Qualcomm Snapdragon XR2 processor and a beefed-up 8GB of memory, and a higher-resolution display with 2,160 x 2,160 pixels(1200ppi) per eye, a 90Hz refresh rate, and 105-degree field of view. The display also has a 100% s RGB color gamut coverage, making the picture clearer and more delicate.
PICO 4 is has an independently-improved Pancake folded optical path design, so that the reflection and transmission losses of light are lower and the optical resolution is higher, the company claims. PICO 4 adopts the new Hypersense haptic controllers with vibrations from 50Hz to 500Hz, which allow users to enjoy a wider range of movement in their virtual environment.
It also comes in two possible storage sizes: a 128GB model for RMB2,499(about $345) and a 256GB model for RMB 2,799(about $386). The PICO 4 Pro 512G with eye and face tracking functions is priced at RMB3,799(about $524).
An industry insider pointed out that ByteDance is implicitly positioning the Pico 4 as an answer to Meta's entry-level Quest 2.