2023 China Semiconductor Investment Alliance Annual Meeting is planned to add more value and influence to the industry with more influential speakers and awards

10-17 17:59
By Li Panpan
JW Insights announced that the 2023 China Semiconductor Investment Alliance(CSIA) Annual Meeting & China IC Industry Award Ceremony will be held in Beijing on December 17, 2022.
Jointly organized by CSIA and JW Insights, the annual event will address the critical issues confronting China's semiconductor and investment industries to facilitate forward-looking decisions, maintains an optimistic and confident attitude, and promote extensive cooperation amid increasingly complicated global economic situation and pandemic controls.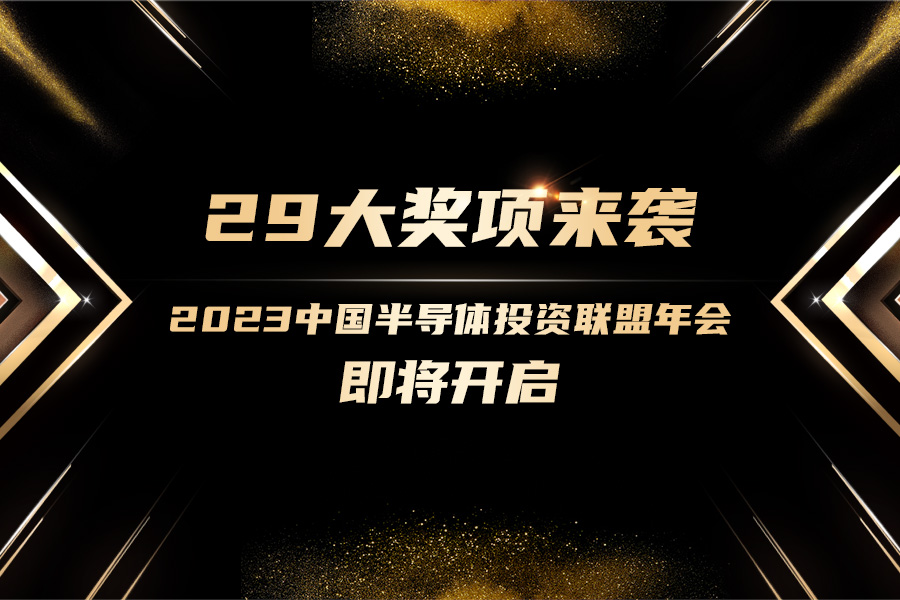 Highlights of the event:
To focus on hot topics in 2022 like "auto semiconductor," "destocking," and "head hunting with high salary" in the semiconductor industry and capture industry trends to explore future development and investment strategy.

To upgrade discussion on the automobile industry with higher caliber guests, wider scope of the industry, a higher conference level, and larger venues.

To honor industry achievers with prestigious awards in the China IC Industry Award Ceremony, which combines market, academic research, investors, public opinion, and other comprehensive perspectives and is recognized by the market for its competition system and evaluation authority.

To gather influential persons in the industry like academicians and experts in the semiconductor field, fund partners with a capital scale of more than RMB1 billion($139 million), chairman/CEO of enterprises with a revenue of more than RMB100 million($13.9) million and other industry guests, making the event a platform with significant influence in China's ICT industry.

To gather well-known experts and scholars from authoritative scientific research institutions, top entrepreneurs at home and abroad, numerous capital resources, leading figures in the investment and financing industry, leading figures in well-known institutions, and industry elites to share their wisdom.

To create business opportunities with hundreds of mainstream investment institutions and to engage in in-depth direct dialogue with companies about project investigation and research, evaluation, and decision-making, to facilitate cooperation among different companies.

To guide investment direction with annual industry top-ranking lists, which have become the development barometer and authoritative reference benchmarks of industry corporations and investment institutions in the year.

To cover the event with authoritative media channels like JW Insights and China Automobile News, with in-depth reporting, videos, posters, pictures, and exclusive interviews to meet brand promotion needs and industry influence in the industry.

To provide the latest semiconductor industry insights with professional reports from the aspects of industrial investment, intellectual property, overseas M&G, and industrial policies based on market research and data analysis to aid industry decision-making.
The next decade could be a golden decade for the automobile industry. CSIA will, for the first time, cooperate with China Automotive News to set up automotive industry chain awards in the China IC Industry Award Ceremony. Awards granted at the event will increase from the previous 15 to 29, with a focus on automobile-related fields, such as the Year's Best Industry Investment Institution Award (Automotive Electronics), the Year's Best Intelligent Automotive Technology Breakthrough Award, the Year's Outstanding Contributor to Intelligent Automotive Award, the Year's Outstanding Achiever in Intelligent Automotive Award and the Year's Institution-most-focused Intelligent Automotive Industry Chain Award, for new winners in the automobile industry.