Local governments in China come up with policies to support AI development in 2023

11-17 19:12
By Li Panpan
(JW Insights) Nov 16 -- A string of local governments of Chinese provinces and cities have come up with their versions of policies and measures to support AI development in their regions so far this year.
These governments include those in Nanjing, Beijing, Shenzhen, Wuxi, Hangzhou, Chongqing, Chengdu, Wuhan, Shanghai, and Langfang.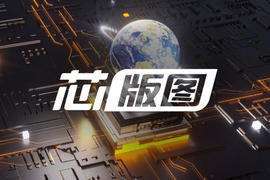 The Yangtze River Delta is one of the regions where China's artificial intelligence industry is developing more actively. Cities like Shanghai, Nanjing, Hangzhou, and Wuxi are striving for the best.
In early 2023, Nanjing said it aims for its overall AI development to be at the forefront of the country. Data shows that in 2022, 478 enterprises above the designated size in the AI industry chain in Nanjing achieved a total operating income of RMB203.419 billion ($28.09 billion).
Wuxi City in eastern China's Jiangsu Province proposed in June that by 2025, its scale of the critical artificial intelligence industry will reach RMB40 billion ($5.52 billion), driving the scale of related industries to RMB400 billion ($55.23 billion). Wuxi is one of the earliest and leading IC production bases in China.
In July, Hangzhou of eastern China's Zhejiang Province proposed to build an industry ecosystem with "high computing power, strong algorithms, and big data" by 2025, with the level of AI innovation and application leading in the country and being advanced internationally.
In October, Shanghai proposed to "accelerate the creation of a world-class artificial intelligence industry cluster," "build a national-level large model testing verification and collaborative innovation center," and "further strengthen the artificial intelligence industry funding."
In May, Beijing proposed by 2025 to optimize the layout of the upstream and downstream industrial chains to improve high-quality computing power and data supply support capabilities, with innovative application of large models leading the country.
Chinese government data in October shows there are more than 100 large model companies in Beijing, accounting for about half of the country's total.
In May, Shenzhen in southern China's Guangdong Province proposed establishing an artificial intelligence fund group with a scale of RMB100 billion ($13.81 billion).
In July, seven Chinese ministries, including the Ministry of Industry and Information Technology, issued the "Interim Measures for the Management of Generative Artificial Intelligence Services," which proposes to "encourage independent innovation of basic technologies such as generative artificial intelligence algorithms, frameworks, chips, and supporting software platforms, and carry out international development on an equal and mutually beneficial basis."
The measurement took effect on August 15 and is considered "the world's first generative AI legislation." It was followed by more local governments' moves in the second half of the year.
In July, Chongqing in southwestern China issued a scenario-driven action plan for the high-quality development of the artificial intelligence industry.
In August, Chengdu in southwestern China's Sichuan Province, Ningxia in northwestern China, and Wuhan in central China's Hubei Province issued policies to boost their AI developments.
Various governments introduced what is called "Computing power coupons" as a new subsidizing practice.
Beijing introduced in October such a coupon practice of renting intelligent computing resources from non-related parties to support software information service companies and manufacturing companies registered in the city.
Chengdu will issue computing power coupons annually to support the use of computing power by large language model enterprises, small and medium-sized enterprises, scientific research institutions, and universities. It aims at building up a computing power center settlement and sharing mechanism.
Ningxia Autonomous Region in western China proposed issuing a total of no more than RMB40 million ($5.52 million) of computing power coupons every year to lower the threshold for using computing power and support universities, scientific research institutions, computing power service agencies, technology-based small and medium-sized enterprises in using supercomputing and intelligent computing resources and carry out key algorithm innovation, model training, and research and development.