JW Insights and CSIA launch the upgraded fifth "Chip Power" demo event for startups from more sectors and prestigious investors

10-20 15:16
By Greg Gao
JW Insights and China Semiconductor Investment Alliance (CSIA) recently launched the upgraded "Chip Power" demo event to be presented both online and offline, inviting startups from a broader range of fields and more prestigious investors.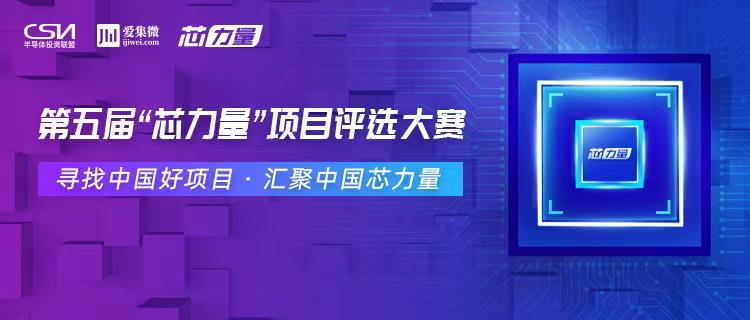 The "Chip Power" demo event is a primary platform for semiconductor entrepreneurs to connect with China's investor community, co-organized by JW Insights and CSIA since 2019, attracting a lot of attention in China's semiconductor industry. The "Chip Power" event has facilitated many investments and cooperation in the IC industry.
The past four Chip Power events have attracted more than 500 outstanding semiconductor startups, covering the entire industry chain, including IP, EDA, chip design, equipment, and materials, and invited nearly 1,000 investment experts to serve as judges. They are from state-owned institutions, industrial research institutions, and professional investment institutions.
Many startups stood out through the "Chip Power" event and successfully raised funds. Among them, Black Sesame Intelligence(黑芝麻智能), Metax Technology (沐曦集成电路), Capcon(华封科技), EPIC MEMS(开元通信), SIZONE Technology(杭州众硅) have been well recognized in the industry and become "IC unicorns" that drive the new progress of the industry. 
In addition, Zbit Semi(合肥恒烁), an award-winning company of Chip Power event, has been listed on the Science and Technology Innovation Board; Boda Micro(博达微) has been listed after merging with Primarius(概伦电子); Amicro Semiconductor(珠海一微) and YEESTOR(深圳得一微电子) have also initiated the IPO process.
The Chip Power competition has gradually become an influential platform and an investment bellwether in the semiconductor field with its excellent project quality, a prestigious panel of judges, and efficient financing process.
This year's fifth "Chip Power" event will have several major upgrades compared to previous years. It will enter China's top-tier cities and local industrial parks. In previous years, the startups were mainly from the semiconductor design sector. This year, the scope of the demo projects will be extended to industries such as material and equipment, components, and terminal modules. It will also be expanded to more vertical industries, such as industrial interconnection, intelligent cars, new energy, and aerospace.
JW Insights and CSIA invite outstanding startups to participate in the Chip Power event. JW Insights will provide accurate and efficient investment and financing consulting and publicity services for participating enterprises, which will also have the opportunity to communicate directly with well-known investment institutions and investors.