Hefei in eastern China is to become the host city of 2023 China Semiconductor Investment Alliance Annual Meeting on December 17

11-24 19:30
By Kate Yuan
The 2023 China Semiconductor Investment Alliance (CSIA) Annual Meeting & China IC Industry Award Ceremony, which was originally planned to be held in Beijing, is now changed to Hefei in eastern China's Anhui Province due to pandemic controls and other reasons. The date is still December 17, 2022, JW Insights announced on November 23.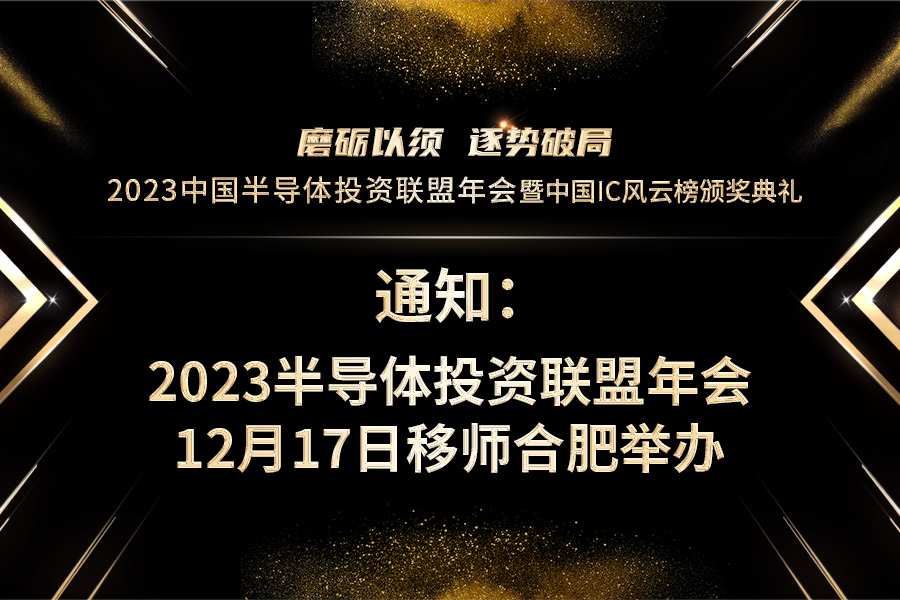 Hefei City is an emerging star in China's IC industry, being home to more than 400 companies covering chip design, manufacturing, packaging, equipment and materials, including leading memory chipmaker CXMT (长鑫存储), China's third largest foundry Nexchip (晶合集成), and major manufacturing sites of display giant BOE (京东方).
The city has formed special chip segments including memory, display drivers, smart home appliances, and automotive electronics. Its new display devices, integrated circuits, and artificial intelligence were selected into the first group of national emerging industrial clusters.
Jointly organized by CSIA and JW Insights, the annual event will address the critical issues confronting China's semiconductor and investment industries to make forward-looking decisions, maintain an optimistic and confident attitude, and promote extensive cooperation amid increasingly complicated global economy and pandemic controls.
The CSIA's event has become an influential annual gathering of China's top semiconductor investors and entrepreneurs with also high-end closed-door salon discussions.