Chinese leading battery company EVE Energy is to supply battery cells to BMW in its battery center in northeastern China's Shengyang

11-25 18:09
By Gabby Chen
Chinese leading battery company EVE Energy (亿纬锂能) is expected to supply battery cells to BMW's battery center in Shenyang of northeastern China's Liaoning Province, Paper News reported on November 24.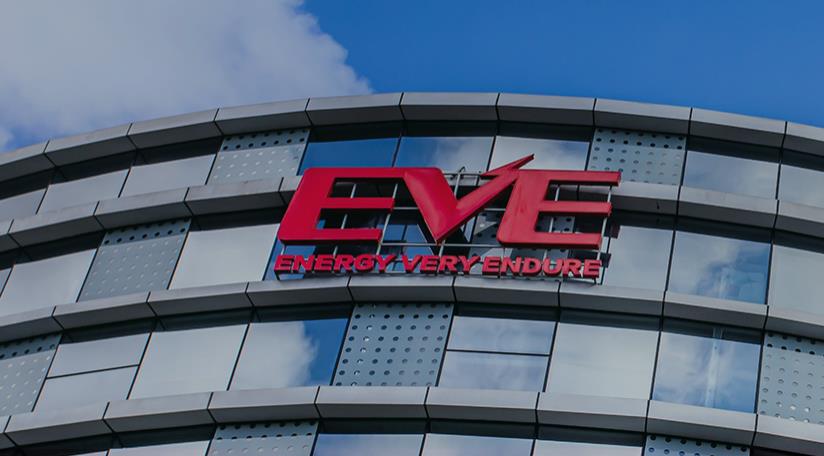 BMW Group announced that it would invest RMB10 billion ($1.4 billion) to expand its Shenyang battery center on November 11. The partnership between BMW and EVE Energy may be related to BMW's future 46 Series cylindrical battery strategy, said the report.
Established in 2001 in Huizhou of southern China's Guangdong Province, EVE Energy was listed on Shenzhen GEM in 2009. It is a competitive lithium battery company with core technologies and comprehensive solutions for consumer and power batteries markets in Internet of Things (IoT) and Energy Internet (EI).
BMW Brilliance Power Battery Center was established in Shenyang in October 2017, making BMW the first global luxury car brand to set up a battery factory in China, with an annual output of 33,000 high-voltage battery packs, providing batteries for the BMW 5 Series plug-in hybrid model. In May 2018, the Center launched the Phase II project to supply the fifth-generation power battery for BMW's first all-electric SUV iX3 model.
According to Paper News, BMW's Shenyang battery center mainly focuses on the R&D and production of power battery packs without producing the battery cell, which needs to be outsourced.
Currently, BMW has partnered with China's three major power battery manufacturers, including CATL (宁德时代), EVE, and Envision AESC (远景动力).