Chinese IoT chip vendor WuQi Micro's 3D face recognition chip helps top smart lock brand Kaadas to create flagship products

02-01 18:04
By Greg Gao
China's IoT chip vendor WuQi Micro(物奇)'s 3D face recognition chip has helped the country's leading high-end smart lock brand Kaadas(凯迪仕) launched its flagship product K20 Pro Max last year. JW Insights learned. The door lock now enjoys increasing popularity.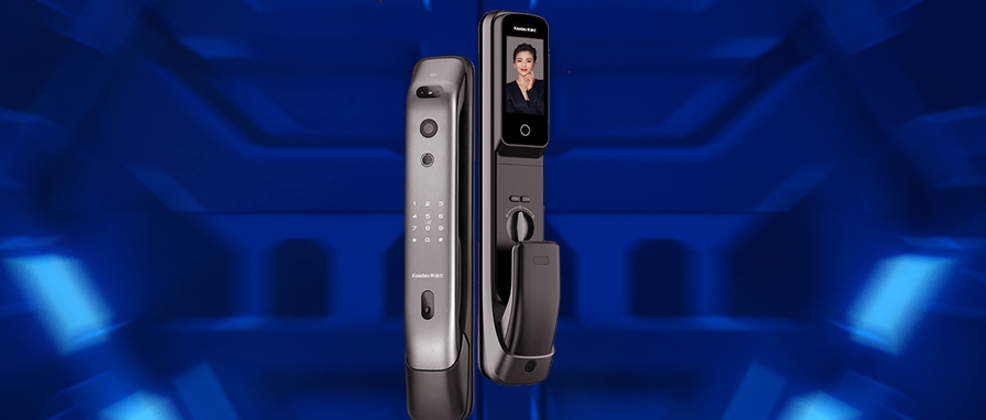 WuQi Micro's 3D face recognition chip WQ5007 is currently the only low-power AI computing chip in the market that supports all mainstream 3D vision technology solutions and is widely used in the smart door lock market, said WuQi Micro.
WuQi Micro was founded in November 2016 and is located in southwest-central China's Chongqing. It has two research and development centers in Chongqing and Shanghai.
The 3D face recognition and unlocking function of the K20 Pro Max adopts Chinese AI firm SenseTime's advanced face recognition solution, realizes living body detection and image recognition based on convolutional neural network (CNN).
WQ5007 has been adopted by as many as 100 brand door locks brands, such as DESSMANN, Kaadas, and Philips, with a market share of 50%.
K20 Pro Max integrates 3D face recognition, a peephole camera, and an indoor high-definition color screen, bringing a better experience and security protection.