JW Insights 2023 Global Semiconductor Industry Strategy Summit to be held in Macau updates its agenda

03-03 18:22
By Li Panpan
(JW Insights) Mar 3 -- JW Insights has updated its extensive and insightful agenda for its 2023 Global Semiconductor Industry Strategy Summit (2023 GSISS) to be held in Macau, China, from April 7th to 8th.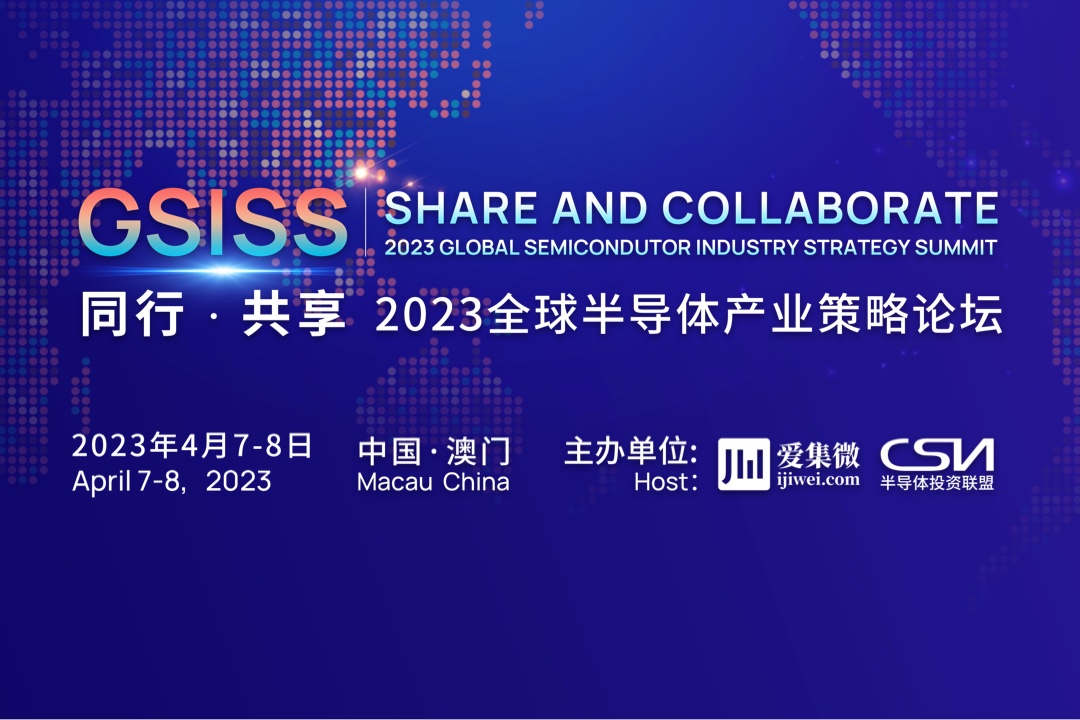 The 2023 GSISS will bring together over 20 well-known experts from diverse locations, such as the US and Europe, to share their professional and in-depth ideas on the global semiconductor industry.
Their topics will cover the semiconductor industry chains, such as materials, equipment, manufacturing, and packaging and testing, key semiconductor segments, such as memory, power and auto semiconductor devices, and CIS, top-level policy design, as well as critical applications in smartphones, automobiles, IoT, and AI.
In 2023, will the smart EV industry be more competitive? How will the AI boom triggered by ChatGPT change the whole industry? When will the semiconductor industry cycle bottom out? Which segment is expected to be the first to see the dawn of recovery? Will the supply chain be further fragmented?
The 2023 GSISS will present answers and insights on those questions as well as cutting-edge technologies and the market.
JW Insights has carefully screened the speakers and themes for several rounds based on its in-depth understanding of the global semiconductor industry.
The summit will also organize a closed-door meeting in the afternoon of April 8 for over 20 analysts and almost the same number of business executives to engage in an in-depth discussion on the development trend, market changes, and industry strategies in the post-epidemic era.
In addition, the 2023 GSISS will join hands with leading Chinese brokerages to hold a panel of chairmen of listed IC companies on in-depth exchanges of trends and ideas.
Founded in 2008, JW Insights has expanded progressively since 2017 and has become a leading source on China's IC industry and on the global industry for the Chinese industry communities.
The following is the 2023 GSISS link for registration and more details:
https://www.laoyaoba.com/activity/gsiss/2023/en
For inquiry: GSISS2023@ijiwei.com
Mobile phone & Wechat: +86 13581512615 for Mr. Zhao; Or +86 17031554314 (Wechat:entelecheiapw) for Mr. Wu