JW Insights sets up the IC 50 Committee with participants of leading Chinese and international professional

04-28 17:30
By Gabby Chen
(JW Insights) Apr 28 -- JW Insights, the leading Chinese consulting company on semiconductor and ICT industries, announced the establishment of the IC 50 Committee on April 28, with the participation of over a dozen leading international semiconductor analysis companies and analysts.
The initiative was taken during the 2023 Global Semiconductor Industry Strategy Summit (GSISS 2023) in Macao earlier this month.
At the GSISS 2023, representatives from globally renowned semiconductor analysis agencies voted on committee members. Lao Yao, founder and chairman of JW Insights, was appointed as the committee's chairman. Neil Shah, vice president of Counterpoint Research, will serve as vice-chairman, while Grace Wang, general manager of HiConnect International Consultancy (Taiwan), is the secretary-general of the committee. Zhao Yi, deputy general manager of JW Insights consulting business, was the deputy secretary-general.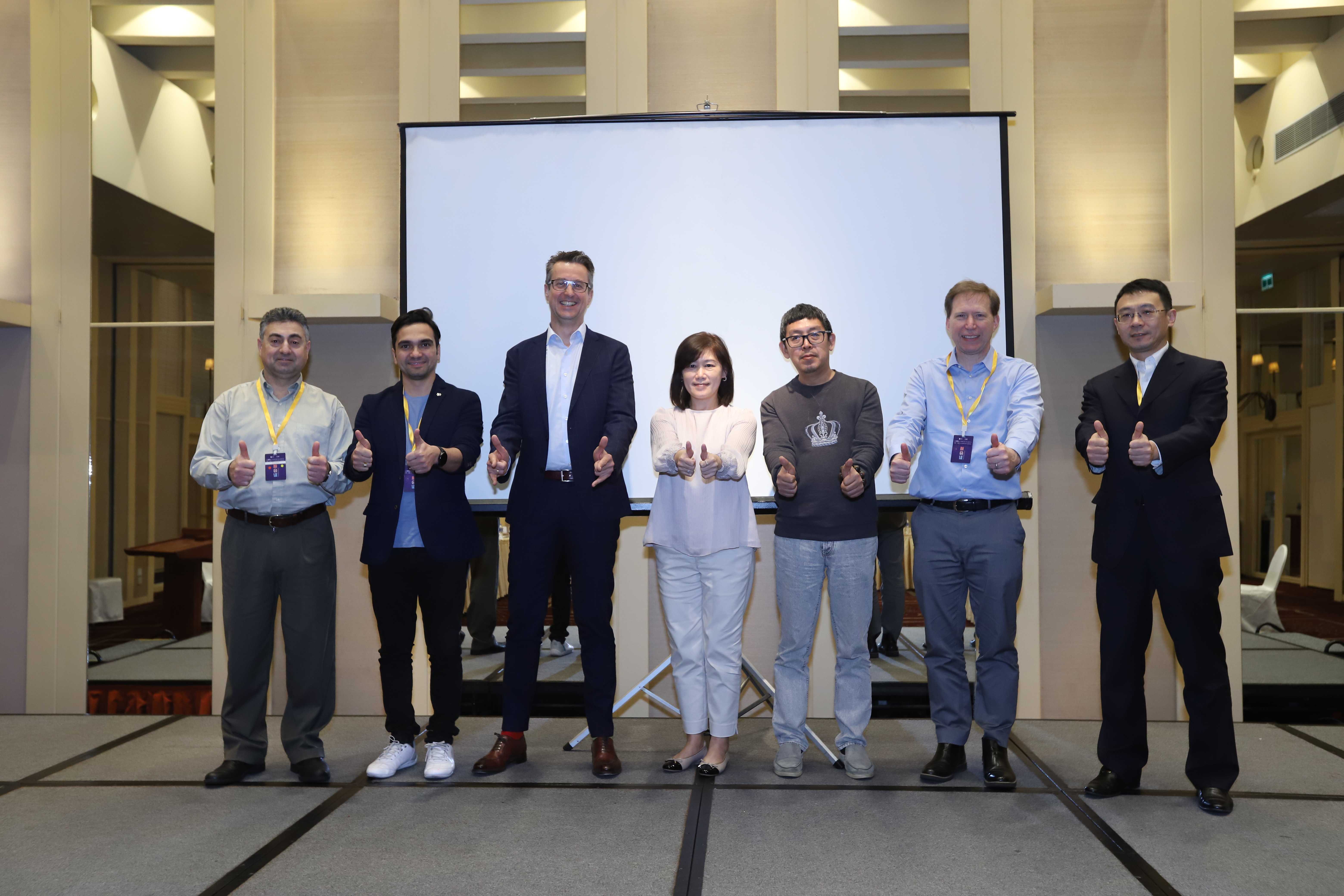 The IC 50 Committee aims to promote business exchanges and commercial cooperation opportunities for the entire industry, helping customers respond more precisely to market changes, improve efficiency and support the high growth of the global semiconductor industry.
The committee will leverage the resources of JW Insights, particularly in China and other regions. It will optimize the link between domestic and international semiconductor companies, enabling them to conduct business more effectively in China. The committee will also provide assistance to global semiconductor companies in navigating the Chinese market.
The first batch of 16 companies that have joined the committee, along with their representatives, are listed below in alphabetical order:
APIS4 (Marco Mezger, founder and CEO)

Copenhagen Business School (Douglas Fuller, professor)

Counterpoint Research (Neil Shah, vice president and research director)

Future Horizons (Malcolm Penn, founder and CEO)

HiConnect International Consultancy (Grace Wang, general manager)

Jonpeddie Research (Jon Peddie, president)

M2N Technology LLC (Douglas Sparks, founder)

Platypodes Consulting Ltd (Hamza Mudassir, founder and CEO)

PowerAmerica (Victor Veliadis, executive director and CTO)

Radio Free Mobile (Richard Windsor, founder)

Research Company (Lian Jve Su, independent analyst)

Semiconductor Intelligence, LLC (Bill Jewell, founder)

Silicon Valley Research Initiative (Eric Bouche, consultant)

S&P Global (Lyon Zhang, chief analyst)

TechSearch (E. Jan Vardaman, president)

Yole Group (representative to be announced)
As the largest ICT application market in the world, China has a significant influence on the global technology industry chain, particularly in key raw material markets. The ongoing restructuring of the semiconductor supply chain has prompted the creation of the IC 50 Committee.
The IC 50 Committee is calling for participation from global ICT technology industry analysis institutions, independent analysts, senior industry consultants, directors of technology research and innovation centers, heads of R&D laboratories, scientists, and project leaders in technology-industry-university cooperation centers in colleges and universities.
The committee will have three key features: a systematic win-win space, standardized communication format, and normalized cooperation mechanism. It will provide an open and inclusive platform for sharing resources and data analysis of key indicators, as well as establish institutionalized planning and financial expenditure plans.
Its normalized cooperation mechanism will allow members to discuss the frequency and direction of future gatherings, facilitating accurate predictions and interpretations of future developments within the industry.
Founded in 2008, JW Insights has expanded progressively since 2017 and has become a leading source on China's IC industry and on the global industry for the Chinese industry communities.
For more information, interested parties can contact the secretariat of the committee:
Email: gwang@hkic60.com for Grace Wang
Mobile phone & Wechat: +86 13581512615 for Mr. Zhao