Yicai Global: Leading Chinese cobalt supplier Huayou is to build its 2nd joint venture factory in South Korea to ease battery materials export

05-04 20:03
By Gabby Chen
(JW Insights) May 4 -- Huayou Cobalt (华友钴业), a leading Chinese cobalt supplier, plans to build another joint venture factory for ternary cathode materials with local partners in South Korea, reported Yicai Global on May 4. The move aims to mitigate the impact of tightened import rules in the US and Europe.
Huayou has signed a memorandum of understanding (MOU) with POSCO Future M, a South Korean manufacturer of cathode and anode materials, and the local government for the two companies to invest in a JV in Pohang City, eastern South Korea's North Gyeongsang Province, announced the company on May 3.
The new facility will make intermediate products such as refined nickel sulfate and ternary precursors, Huayou said, without disclosing more details about the equity structure, planned capacity, or construction schedule.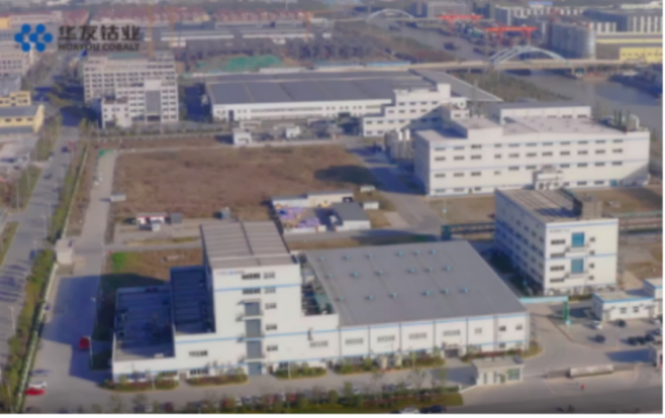 Chinese battery material manufacturers are increasing efforts to set up joint venture production facilities abroad because of the US Inflation Reduction Act and the European Union's more stringent foreign trade regulations.
Last month, Huayou said it will team up with LG Chem to establish a plant in South Korea. Another Chinese battery material supplier GEM said in March that it will form a JV plant in Gunshan, South Korea.
Founded in 2002 and listed on Shanghai Stock Exchange in 2015, Huayou is mainly engaged in the R&D and manufacturing of new energy lithium battery and new cobalt materials. It is headquartered in the Tongxiang Economic Development Zone in eastern China's Zhejiang Province.
Huayou has been suffering from declining profitability. In the first quarter, the firm's net profit fell by 15 percent to RMB1 billion ($144.9 million) from a year ago, per an earnings report published during the May Day holiday. However, revenue rose 45 percent to RMB19.1 billion ($2.8 billion) amid increasing sales of ternary precursors and cathode materials.
In addition, POSCO Future M (formerly known as POSCO Chemical) is one of the major South Korean suppliers of cathode materials for ternary lithium batteries. It is controlled by Pohang Iron and Steel, a global steel giant, said the Yicai Global report.