Chinese OLED displays manufacturer Visionox Technology unveils higher-pixel density ViP tech to seize new opportunities in the medium and large-size AMOLED display market

05-30 18:34
By Greg Gao
(JW Insights) May 30 -- Visionox Technology(维信诺), a Chinese manufacturer of organic light-emitting diode(OLED) displays, introduced a new OLED production technology called Visionox Intelligent Pixelization (ViP) and unveiled a foldable device with ViP AMOLED recently, trying to seize new opportunities in the medium and large-size AMOLED market, JW Insights learned.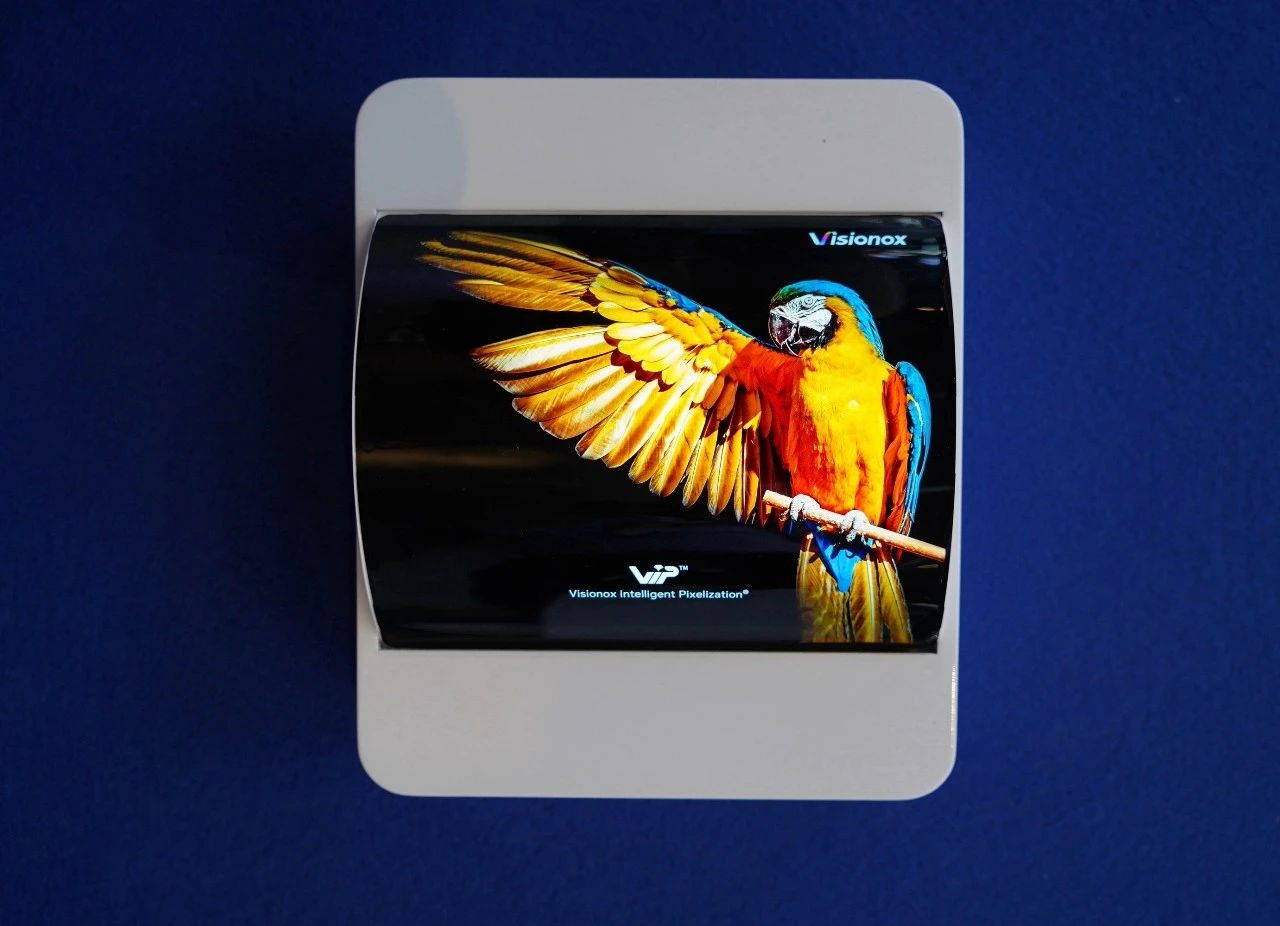 Its new technology has received significant attention and recognition from global display experts. This technology performs pixel patterning through the lithography process, comprehensively improves the performance of AMOLED, and may become the next-generation process route in the medium and large-size AMOLED, an analyst from JW Insights pointed out.
The ViP technology combines photolithography techniques with AMOLED display manufacturing, removing any application of fine metal mask (FMM) processes. The company claims that ViP boosts the aperture ratio of AMOLED from a conventional 29% to a staggering 69% and will allow for pixel densities over 1700 ppi. When paired with Visionox's tandem OLEDs, ViP could result in six times the lifespan, or four times the brightness, of standard FMM AMOLEDs, according to the company.
In recent years, with the upgrading of consumption, people have put forward higher requirements for the image quality of TV and other products. Medium and large-size AMOLED, with the advantages of flexibility and image quality, has entered a period of rapid development. But the existing manufacturing technology find it hard to promote AMOLED due to its high cost and low yield rate. Global display giants are actively exploring various processes for medium and large-size AMOLEDs.
AMOLED displays offer advantages such as thinness, flexibility, high contrast, wide color gamut, high refresh rate, and low power consumption. They have gained popularity in the small-sized display market, especially smartphones and smartwatches. AMOLED shipments in the smartwatch market have consistently accounted for over 60% since 2021, and it is projected to surpass 50% in the smartphone market by 2023, becoming one of the mainstream display technologies for small-size applications.
Having established its dominance in the small-sized display market, AMOLED technology is now rapidly penetrating the medium to large-size display market. The demand for medium-size AMOLED displays is expected to increase from 270,000 square meters in 2023 to 1.89 million square meters in 2027, with an average annual growth rate of 150%, according to Omdia.
Chinese panel manufacturers, including Visionox, TCL CSOT, BOE, and Everdisplay Optronics, have launched corresponding medium-size AMOLED solutions for IT and automotive displays. TCL CSOT and BOE also exhibited a series of large-size AMOLED samples.
Visionox has been deeply involved in the photolithography pixel patterning process for many years. It has carried out a lot of development and design work on the isolation column of the photolithography pixel patterning process and has accumulated rich experience in shape design and material selection. 
In 2016, Visionox G6 flexible AMOLED production line had the ability to develop lithographic pixel patterning; in 2022, it started to build a ViP technology batch production line and accelerate the scale production and technology transformation. In 2023, Visionox successfully released medium-size AMOLED samples based on ViP technology. Currently, Visionox is rapidly advancing the work related to mass production and accelerating its shift to the full-size AMOLED field.
Founded in 2001, the Beijing-based Visionox went public on the Shenzhen Stock Exchange in 2010. The company provides display products for consumer electronics, industrial control instruments, and financial communications industries. It has applied for 12,000 key OLED patents, according to its website.