JW Insights: Chinese IC graduates expect average annual salary of $42,290 in 2024

11-09 17:56
By Kate Yuan
(JW Insights) Nov 9 -- The expected annual salary for the Chinese IC graduates with master degree in 2024 reaches RMB308,100 ($42,290), according to JW Insights' Analysis Report on Employment Competitiveness of 2024 Graduates in China's Integrated Circuit Industry released on November 6.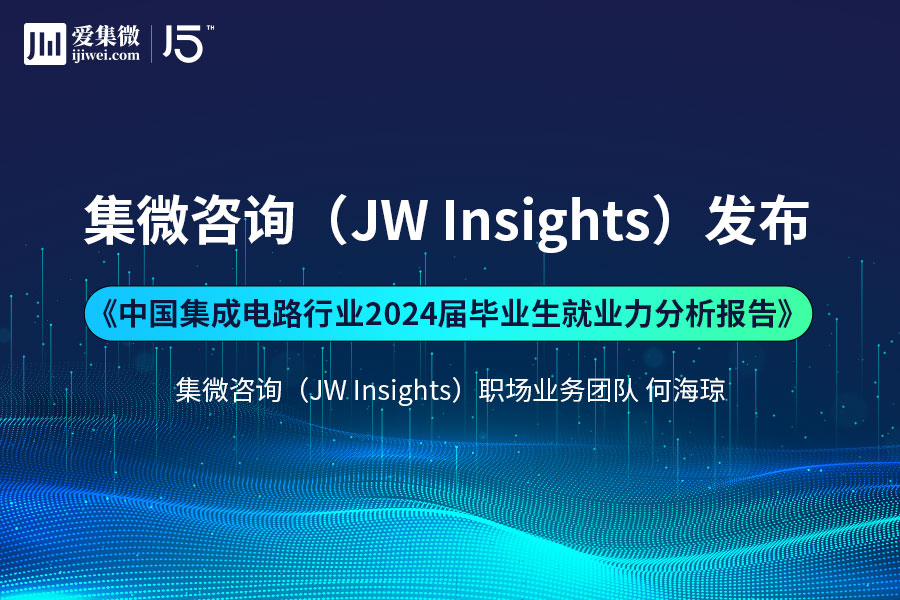 The average expected salary for undergraduate graduates in 2024 is RMB209,800 ($28,797) per year, while for master's graduates, it is RMB314,400 ($43,155) per year, and for doctoral graduates, it is RMB532,400 ($73,078) per year.
The 2024 graduates have the highest salary expectations for entering IDM companies, reaching RMB370,000 ($50,787) per year. The second highest is the design industry (Fabless), with an average expected salary of RMB331,500 ($45,502), according to the report.
In type of the industry/sector to work in, over 70% Chinese electronics engineering graduates prefer chip design in 2024.
Graduates from relevant majors such as integrated circuit engineering, electronic information, microelectronics and solid-state electronics, and electronic science and technology show the highest preference for the design industry.
Digital IC design engineer, analog IC design engineer, and IC verification engineer rank among the top three preferred positions for the 2024 graduates.
In recent years, the number of graduates from Chinese universities has been increasing, and it is expected to reach a record-breaking 11.87 million in 2024.
Over 80% of the graduates majoring in the integrated circuit choose to work for industry companies. Graduates holding master's degree have shown a consistently high level of enthusiasm for employment in industry companies after graduation, while undergraduate students tend to pursue further studies, showed the report.
The factors influencing the employment choices include their majors, economic conditions, and university backgrounds, accounting for 22.95%, 15.74%, and 15.16% respectively.
State-owned enterprises remain the top choice for current graduates. Undergraduate students have the highest preference for state-owned enterprises, while master's and doctoral students have a higher preference for private enterprises.
First-tier cities continue to attract the attention of the 2024 graduates. Nearly 60% of the graduates choose first-tier cities, while 35.48% opt for new first-tier cities. The attractiveness of Shanghai and Beijing to talents is much higher than other cities. They have a significant scale effect in the development of the integrated circuit industry and boast complete industrial chains.
The level of universities has a certain impact on the number of job offers received by graduates. Graduates from top-tier Project 985 universities have a more optimistic situation, while graduates from ordinary universities receive relatively fewer offers.
JW Insights is the leading Chinese consulting service for the country's semiconductor and ICT industries. The detailed report is available on its official website and app in Chinese (https://laoyaoba.com/bookreport).