Former Bosch Chassis Systems Control China president Chen Liming joins Chinese AI chip maker Horizon Robotics as president

09-09 17:52
Editing by Kate Yuan
Chinese leading AI chip maker Horizon Robotics appointed Dr. Chen Liming as its new president. Chen was a former president of Bosch Chassis Systems Control China. It is the latest case of a Chinese domestic IC company hiring a top executive from an international company.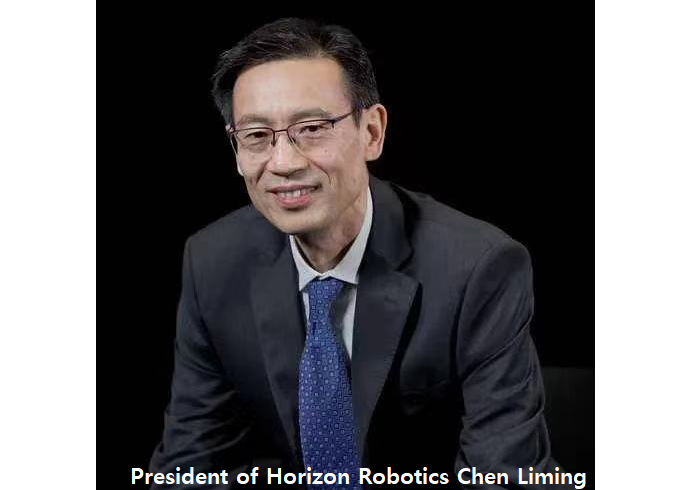 Dr. Chen Liming said, "In the past two decades, I have been fortunate to experience the great changes in the automotive industry and witnessed the disruptive development brought about by the electrified, connected, intelligent, and shared automotive industry. I'm looking forward to working with all the partners and colleagues of Horizon Robotics for the early arrival of the intelligent automotive era." His appointment was announced on September 1.
Beijing-headquartered Horizon Robotics was founded in 2015,specializing in AI processor-based smart mobility solutions, algorithms, computing systems, and toolchains. In 2019, Horizon Robotics launched its chip Journey 2, which has made it the first and only Chinese company that has achieved mass production of automotive-grade AI chips.
Dr. Chen Liming joined Bosch's auto parts company in China in 1995, moving from the technical position and senior R&D manager to director and vice president. The Chassis Control System R&D Center built under his leadership is Bosch's largest R&D center in China. In 2012, he was appointed as senior vice president of Bosch and president of Bosch Chassis Control System China.
Dr. Yu Kai, founder, and CEO at Horizon Robotics, said, "Horizon warmly welcomes Dr. Chen Liming to join us. In the future, we will march together and bring better technologies, products, and services to the intelligent automotive industry."
Horizon Robotics has partnered with numerous well-known companies at home and abroad, including SAIC, Changan Auto, Audi, BYD, SK Telecom, and Bosch in intelligent driving.