iFlytek leads Hefei city in the building of the national-level innovation center on intelligent voice technology

10-28 00:22
Editing by Xin Lanhua
Preparation is underway to build the National Intelligent Voice Innovation Center in Hefei, eastern China's Anhui Province, capitalizing on the resources and achievements of iFlytek – the country's leading AI company based in the city.
China's Ministry of Industry and Information Technology (MIIT) organized a discussion with industry experts in Hefei on the subject last week. According to an announcement by Hefei Municipal Government, final approval for setting up the center will imply a "zero breakthrough" for Hefei city in having such a national-level tech center.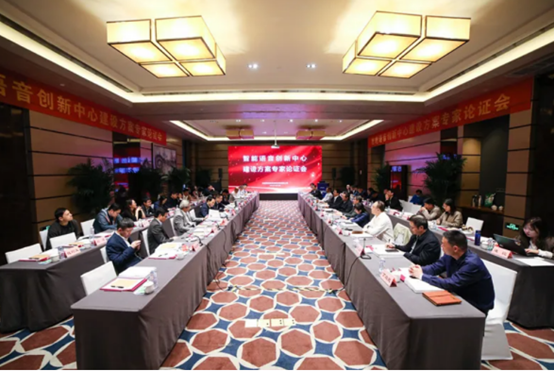 Source: Hefei Municipal Government
Hefei is a rising technology city in China, ranking sixth on the latest Chinese city list with the most computing power. As the birthplace of iFlytek, it boasts many successful startups and research institutes in the intelligent voice field. MITT's plan for the National Manufacturing Innovation Centers has designated the city in this field.
The Intelligent Voice innovation Center under discussion will position itself as a core and generic technology center in China's intelligent voice industry, focusing on critical technologies on multilingual voice, AI chips, and industrial acoustics.
iFlytek will lead the center with ten other shareholding members, including Anhui Information Investment, Haier Smart Home, Cambrian, and Brain-Inspired Technology.
Its operation will leverage the resources of the member companies and the Speech Industry Alliance of China (SIAC中国语音产业联盟) that iFlytek established in 2012 as chairman.
There will be 173 employees in this center, 90% of whom are R&D personnel with experience in multilingual voice technology, acoustic sensing microphone array, and industry voices database.
The center will include an innovation service platform to facilitate technology transfer and commercializing R&D projects. It has a public smart voice test service.
iFlytek(科大讯飞) was founded in 1999 by the company chairman Liu Qingfeng. The company has achieved top speech recognition, machine learning, machine reasoning, and adaptive learning positions. It developed its first intelligent voice chip in 2007. The company went public on the Shenzhen Stock Exchange in 2008.
iFlytek holds a leadership position in the national speech interactive technical workgroup, which sets standards for the Chinese speech industry. It also operates iFlytek Open Platform it built, one of the country's four major artificial intelligence open innovation platforms.
The state-owned Anhui Information Industry Investment Holding Co., Ltd.(安徽信投) – another key member of the center, operates Speech Valley of China (中国声谷), an industry incubator park in Hefei – one of the earliest in AI field in the country.
The rise of Hefei in China's intelligent voice and AI technologies is attributed to two major institutions located in the city. One is the University of Science and Technology of China (USTC), which was relocated from Beijing to Hefei in the 1970s, and the other is the research labs affiliated with the China Academy of Sciences. They have turned out numerous talents, exerting national and even global influence.
Brain-Inspired Technology Co, Ltd. (合肥中科类脑智能技术) – another member of the center, grew out of USTC. Established in September 2017, it has achievements in computer vision, network intelligence, and cross-media multimodal analysis