Chinese leading memory chip maker Gigadevice claims Nor Flash products in tight supply

03-24 12:12
By Li Panpan
Beijing-based GigaDevice(兆易创新) said that the current supply of NOR products is still tight, especially those of medium and large capacity for automotive-grade products.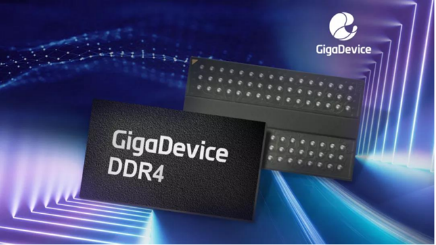 The company expressed in a recent interview with institutional investors that demand for NOR products peaked in last year's third quarter and declined later. With stable client demand, it will continue to work on medium and large-capacity products in applications of automobiles, servers, base stations, and others.

As for progress in process technology, GigaDevice's NOR products are improving from 65nm to 55nm, and by the end of 2021, 55nm products accounted for more than 40%.
GigaDevice supplies NOR products mostly for applications in consumer electronics, mobile phones, industrial vehicles, and networking communications. Consumer electronics account for the largest proportion and automotive and industrial sectors grow rapidly. In terms of capacity, it provides products from 512Kb to 2Gb.
Founded in Silicon Valley in 2005 and listed on Shanghai Stock Exchange in 2016, GigaDevice has become a leading fabless supplier of Flash memory, MCU, and sensor in China.
It pioneered SPI NOR Flash memory and ranks No.3 globally with accumulated shipments of nearly 16 billion. Its GD32 MCU, a key product in high performance 32-bit general-purpose microcontroller market, has more than 2,000 customers, with more than 600 million units shipped. In addition, GigaDevice delivers touchscreen controller sensors and fingerprint sensors to world-renowned mobile makers.
In the MCU market, GigaDevice's diversified supply chain strategy helped nearly double its sales volume in 2021, with a considerable part to the industrial sectors.
Its sensor business grew in 2021 with an expanded market share, and it will explore non-mobile phone business applications.
The company has stable shipments of its 19nm DDR4 products for niche markets. It has started mass production of 17nm DDR3, mainly for TVs, set-top boxes, routers, smart homes, security, and some industrial markets. It expects to purchase foundry services of about RMB860 million ($135.15 million) in 2022.