ASML: China's mainland accounts for 34% of its equipment sales in Q1

04-25 15:52
By Kate Yuan
ASML's sales in China's mainland took up 34% of its total equipment sales in Q1, a substantial increase from 22% in Q4 of 2021, the world lithography giant said in its newly released financial report. The Taiwan region's share dropped significantly from 51% to 22%.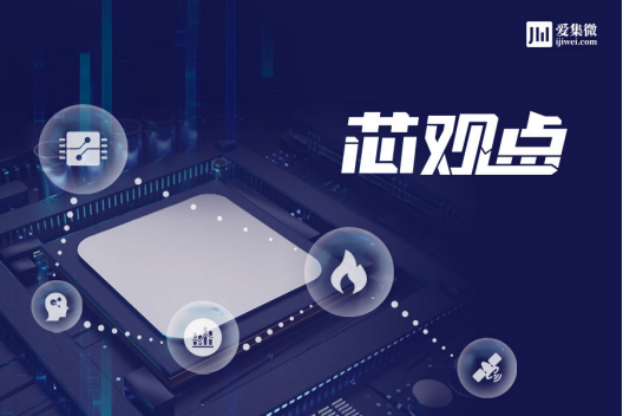 ASML CEO Peter Wennink responded in a conference call, "Our overall shipments were lower in Q1, which is a normal phenomenon, while the demand of China's mainland was stable. This is one of the reasons leading to its high sales percentage."

"Actually, I don't think China's demand for lithography equipment is faster than the rest of the world. We expect a growth of about 20% for China's mainland this year like the rest of the customers, which is in line with our research," added Wennink.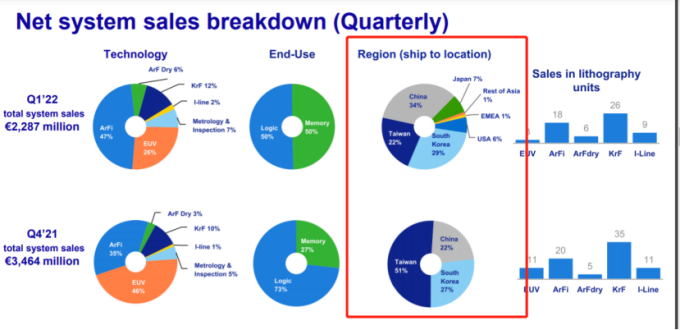 He also denied that Chinese customers were stocking equipment. "The entire market is now rushing for the production capacity of mature process chips. Doubled with the chip shortages, stockpiling mature process chips and front-end equipment is all possible. But I don't think they're hoarding anything. One of our major Chinese customers told me that they have sold all their wafers and have all their capacity booked for the end of next year."

Chen Yuenan, a senior analyst of JW Insights, said, "JW Insights has conducted a survey on lithography machines bidding by the Chinese mainland countries in the first quarter, and China's leading foundries are ASML's major customers. Huahong and GTA both mentioned ASML in their bid-winning notices from January to February. Judging from the information we collected since last year, we concluded that the orders from China's mainland for ASML's lithography equipment is on the rise."
According to ASML, its first-quarter net sales were 3.5 billion euros, with 2.3 billion from equipment and 1.2 billion from services for the equipment. The company sets a sales growth rate at 20% for this year, the same as last year.