Chinese-listed ODM company Goertek steps further into AR and VR product design and manufacturing development, while its first-quarter revenue rises

04-28 20:57
By Miranda
The Chinese-listed ODM company Goertek (歌尔) has come up with design solutions for precision components and finished products for Virtual Reality (VR) and Augmented Reality (AR). The company said on its investor interactive platform on April 26.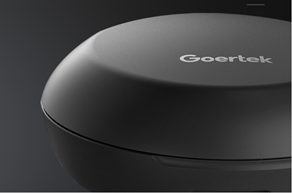 A Goertek representative said that the VR and AR industry is in rapid development and would maintain high-speed growth in the next three years. The company planned on VR business as early as 2012, and last year it spun out its VR division.
Founded in June 2001, located in Weifang of eastern China's Shangdong, Goertek has undertaken design and manufacturing services for nearly ten years for global brand customers, including Meta, Sony, and Lenovo, and has cooperated closely with Qualcomm. They have together released multiple star VR/AR products, wearables, and smart home devices.
It is reported that the company is a leading player with strength in precision components, intelligent acoustic and optics devices, and enclosure parts.
Meanwhile, Goertek's shares soared after the company forecast a first-half profit gain of as much as 55 percent from a year earlier, thanks to strong sales of VR products and smart video-game consoles, according to a Yicai Global report on April 27.
Net profit, after non-recurring gains and losses, will range between RMB1.9 billion and about RMB2.2 billion ($290 million and $336 million), according to Goertek's projection released on April 26 along with its first-quarter earnings report.
According to its 2021 financial report, the smart hardware business contributed 42 percent to overall revenue last year, up from about 30 percent in 2020, Yicai reported.