JW Insights analyst: More Chinese suppliers might move their production capacity to Vietnam to follow possible changes in Apple's outsourcing strategy

05-12 20:08
By Li Panpan
Pandemic lockdown in Shanghai and its neighboring cities has caused problems for industry chains, including Chinese mobile phone component suppliers to Apple. Industry observers told JW Insights that the situation could rekindle Apple's strategy to move its supplier operation to the southeast Asian countries and propel Chinese companies to shift their capacity to Vietnam.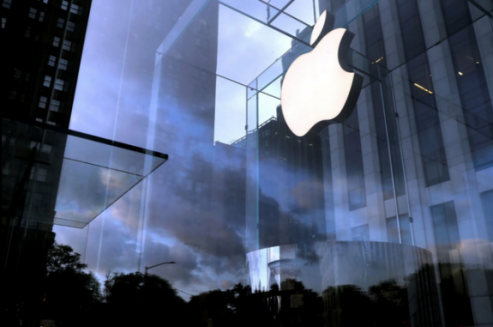 China's Yangtze River Delta region, with Shanghai as its center, is one of the largest manufacturing clusters in China. The pandemic lockdown in early March and April in the region blocked the operation of many electronics companies. Many leading manufacturers in the mobile phone industry with factories there have been affected.
It has once again reminded the importance of risk diversification for manufacturers, and overseas brands represented by Apple have begun to take corresponding measures.
Years ago, first-tier brands like Apple promoted supply chain manufacturers to go to countries and regions like China with lower production costs. Later, Apple tried to move production capacity to India, Vietnam, and other places due to the annual increase in China's labor costs.
An Apple supplier in China said Apple's supply chain relocation was hindered in recent years because of changes in Sino-India relations. So plans to move to India or Vietnam could soon be put back on the agenda if production fluctuates in China under increased logistics costs caused by the pandemic control.
"Although building overseas factories is a huge expense at the early stage, there must be suppliers daring to take risks as long as they can make money," added the supplier, facing many uncertainties in the market, such as sluggish smartphone market demand in China.
However, the relationship between China and India remains to be desired. Indian authorities have repeatedly rejected companies from the Chinese mainland from investing in local areas. Those who have established a firm foothold in India have also recently been involved in crackdowns.
Upstream suppliers have other choices like Malaysia or Thailand. But it seems that Vietnam might be the most attractive destination for Apple.
Industry insiders said that compared with India, Vietnam has apparent advantages in local personnel management and production conditions, and the current investment environment is indeed more conducive to manufacturers from the Chinese mainland.
Vietnam's new Investment Law took effect on January 1, 2021, which further improves foreign investment market access transparency and reduces administrative approval procedures.
What's more, Apple intends to put more new product introduction (NPI) production in overseas factories.
Most of Apple's new products were developed and produced by suppliers in China's factories for their extensive production capacity and high yield and then transferred to overseas factories after mature mass production. Luxshare Precision(立讯精密) mentioned recently that the uncertainty brought by the pandemic would inevitably lead to the transfer of NPI demand, and as a leading OEM in consumer electronics, it will speed up to prepare for overseas NPI operation.
However, the increase in production capacity of overseas factories leads to a reduction in production in their factories in China, especially given the current smartphone market. It could be risky for overseas newly established factories, depending on how successfully the handover between original and new factories could be handled.
Luxshare Precision plans to transform its consumer electronics production base to produce automotive wiring harnesses.