Arm China launches a new generation of locally developed embedded processor for IoT and automobile

07-11 18:13
By Greg Gao
Arm China, the global IC design giant Arm's Chinese joint venture, launched a new generation of in-house automotive embedded processors STAR-MC2 and new video processors LINLON V6/V8 for multi-scenario applications on July 6.

Liu Renchen, co-CEO of Arm China, said: "We are very excited to launch the STAR-MC2 processor and the LINLON V6/V8 video processors. The release of these two new products fully reflects Arm China's efforts in deepening local R&D and continuously empowering industrial innovation, as well as its strong R&D strength and technology reserve in the field of intelligent computing. "
The two processors will further expand the product portfolio of Arm China, serving as sophisticated products for intelligent Internet of Things, automotive electronics, mobile devices, infrastructure, and other fields and enabling the construction of an intelligent computing ecosystem in China, an industry insider pointed out.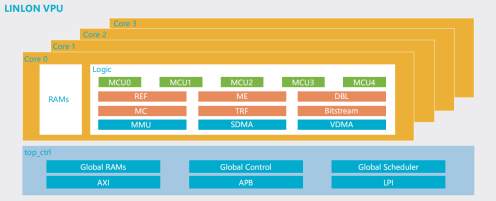 STAR-MC2 is the first automotive embedded processor developed locally and supports functional safety design. Based on the latest Arm®v8.1-M architecture, it has been comprehensively upgraded, helping customers simplify development process and speed up the time-to-market.
LINLON V6/V8 are high-efficiency video processors designed to meet the growing demand for 4K/8K real-time encoding and decoding. It has the advantages of high flexibility and programmability, excellent encoding and decoding performance, and small size. The processors can provide high-definition video encoding and decoding capabilities for mobile phone terminals, smart security, automobiles, data centers, drones & aerial photography aircraft, TV & entertainment, according to the company.