Chinese chip company Xichanweixin acquires the world's second largest Dutch RF power device provider Ampleon for over $1.48 billion

07-25 16:37
By Kate Yuan
Chinese chip company Xichanweixin (锡产微芯) based in Wuxi of eastern China's Jiangsu Province led an acquisition of the world's second-largest RF power company Ampleon for over $1.48 billion, according to information on Henan Asset Management's website. This is the largest semiconductor M&A transaction in China so far this year.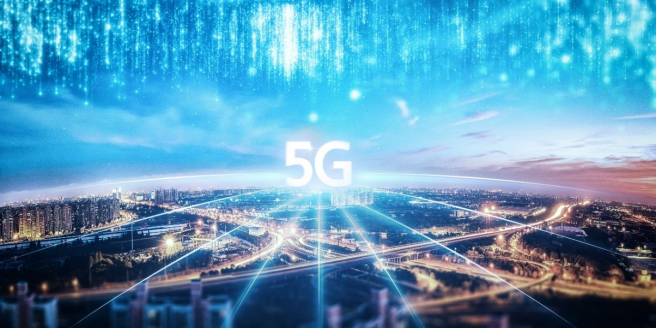 In May this year there were press reports that a joint RMB5 billion ($0.74 billion) fund was being raised intended for this acquisition and the listed company Taiji Industry also in Wuxi is the other major party in the deal.
Amplon is the world's leading supplier of RF chips for mobile base stations based in the Netherlands with 50 years history. The company is the main supplier to the world's leading communication operators.
After the acquisition, Xichanweixin will become the world's second-largest supplier of RF components for mobile base stations, helping the company benefit from the global 5G construction wave and the trend of using more domestic semiconductor substitutes.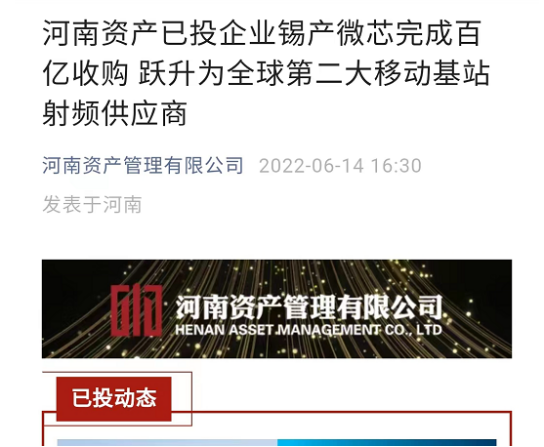 Founded in 2019, Xichanweixin also owns LFoundry an 8-inch production line in Italy, after SMIC sold to it for $113 million in 2019.
LFoundry is a professional foundry headquartered in Avezzano, Italy. It mainly produces advanced analog manufacturing services, with a monthly output of more than 40,000 wafers. The factory has 200mm production lines and 150nm and 110nm processes.
According to Tianyancha, a leading Chinese corporate registration information platform, Xichanweixin also owns three subsidiaries of semiconductors in Jiangsu Province and Chongqing City in southwestern China.