JW Insights: Chinese IC startups raised $2.4 billion in June, with four companies taking over half of the funds

07-29 16:52
By Kate Yuan
China's IC startups attracted nearly RMB16 billion ($2.4 billion) investment in 65 deals in June, 2022, doubling May's amount with four companies taking up over half of the shares, according to the latest "JW Insights IC Investment" monthly report.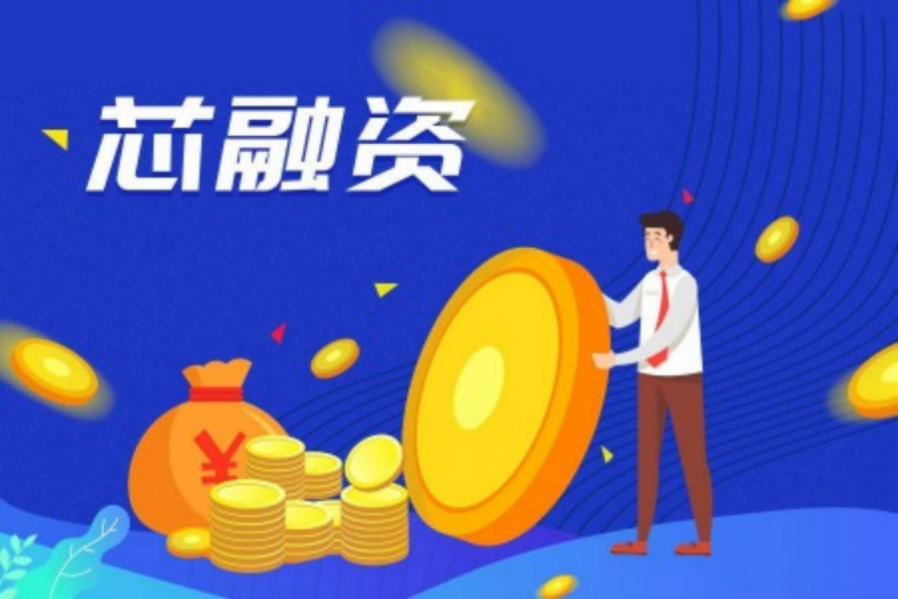 The four companies are 12-inch wafer maker CanSemi (粤芯半导体) with RMB4.5 billion ($667.35 million), equipment supplier MegaRobo (镁伽科技) $300 million, EDA provider UniVista (合见工软) RMB1.1 billion ($163.13 million), and large silicon wafer supplier CCMC (丽水中欣) RMB1.1 billion ($163.13 million).
The major investors include Suzhou Oriza Holdings (元禾璞华), Addor Capital (毅达资本), Casstar (中科创星), China Fortune-Tech Capital (中芯聚源), Vinno Capital (合创资本), and GAC Capital (广汽资本).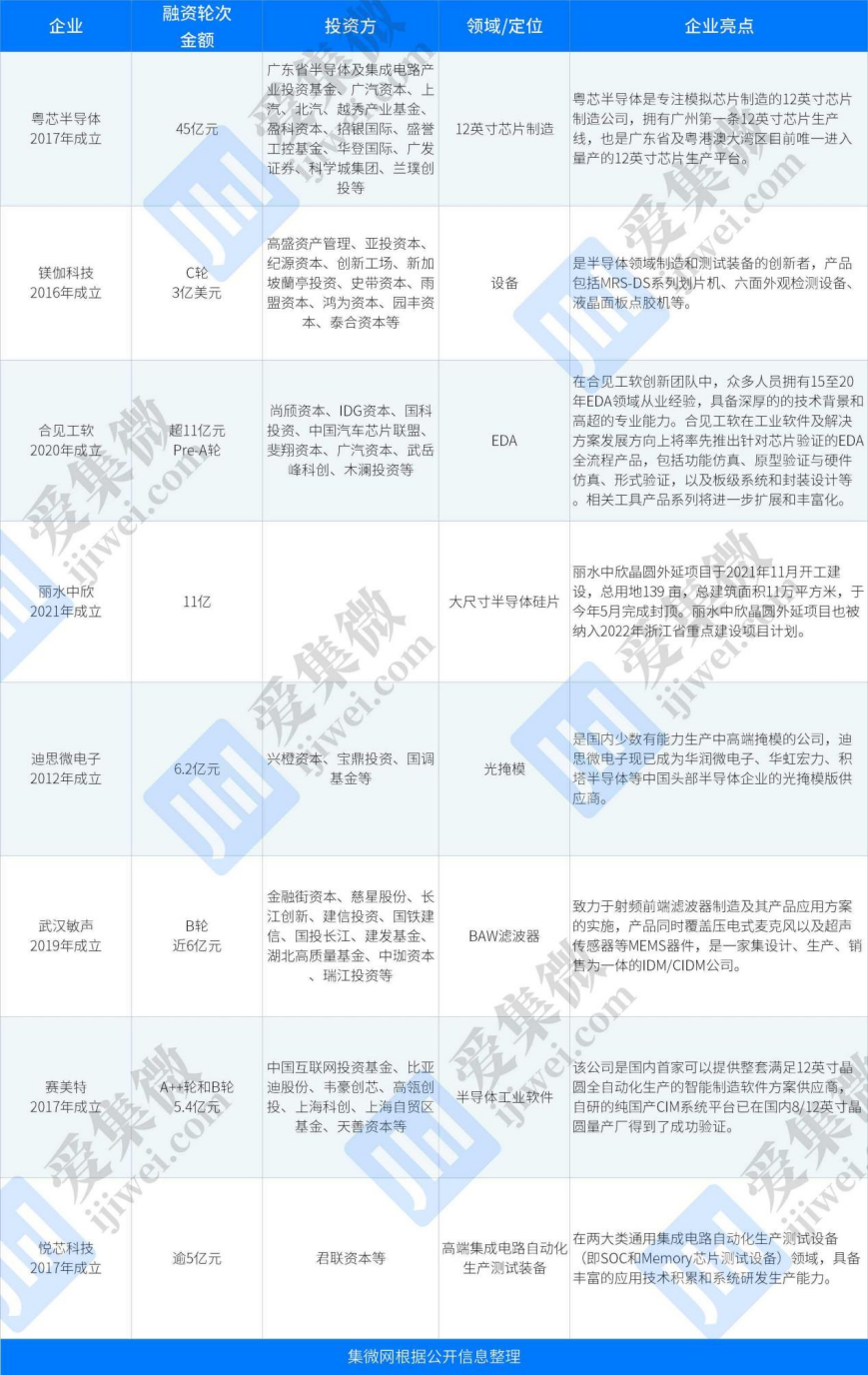 The firms in Guangdong, Jiangsu, and Shanghai received most of the investment with 22%, 21% and 21% of the shares, respectively.
The June investors favored companies developing SiC technology, which is widely used in power devices.
SiC power devices have become hot chips for new energy vehicles: China's major carmaker Geely uses ROHM's SiC devices; NEV startup NIO has adopted ON Semiconductor's VE-TracTM Direct SiC power modules and Tesla's Model 3 is equipped with SiC power devices from STMicroelectronics.
Market research firm TrendForce predicts that as more car companies adopt SiC power devices, the market size is expected to reach $1.07 billion in 2022 and climb to $3.94 billion in 2026.
BASiC Semiconductor (基本半导体) completed the C2 financing by GAC Capital, V&T Technologies and other institutions jointly. The company's core members come from well-known universities and research institutions including Tsinghua University, the Chinese Academy of Sciences, and the University of Cambridge in the UK.
Top Electronics (芯塔电子) raised tens of millions of RMB in the angel round led by Suzhou Hechuang Zhiyuan, Shenzhen FDX Fund and the local government fund. Its founder Ni Weijiang is one of the pioneers in the R&D and mass production of third-generation power devices in China.
DPU is another hot field of capital. It is expected to become the third pillar of computing power after CPU and GPU in the industry. The Chinese DPU market will hit $3.74 billion and the global DPU market $13.57 billion in 2025, according to market research firm LeadLeo's forecast.
Several new DPU forces have emerged in China such as Resnics (益思芯科技) and Jaguar Microsystems (云豹智能).
Chinese DPU developer Resnics raised hundreds of millions of RMB funding. Its leading investors include JLSemi, Renchen Semiconductor and MassAve Global.
Jaguar Microsystems completed the latest round of financing with hundreds of millions of RMB. The company has gathered a world-class silicon and software team from Broadcom, Intel, Arm, and Alibaba.