Chinese EDA startup X-EPIC leads the industry with an EDA 2.0 concept of serving the entire system instead of chip design

09-02 15:02
By Li Panpan
In the wake of the U.S. sanctions on China in EDA tools, more attention focuses on the startups in China's EDA projects. JW Insights analyst Li Xiaoyan interviewed the CEO of such a company - X-EPIC(芯华章) Wang Libing, and its chief market strategy officer to learn more about the company's positioning and progress.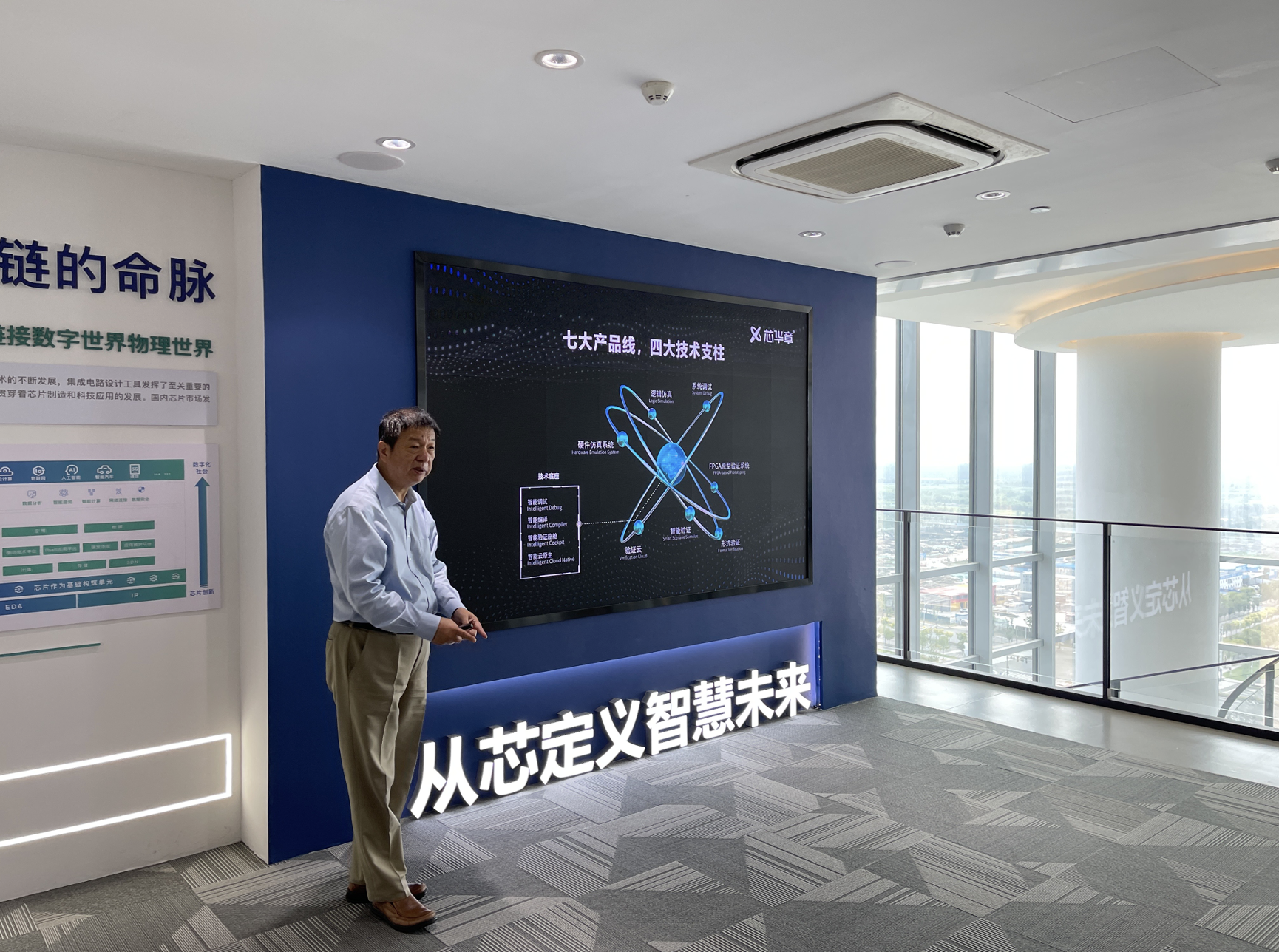 Founded in March 2020, X-EPIC is a leading Chinese EDA company focusing on digital verification and is based in Nanjing, eastern China's Jiangsu Province. The company proposed the concept of EDA 2.0 and launched five products in just two years with a complete digital verification process.
Wang Libing has a career in EDA that started 21 years ago as a basic engineer and grew to Southern China sales manager of U.S. Cadance and to his previous position as VP of Synopsis China.
He said X-EPIC had adopted the latest architecture and technology since its founding, with its R&D core team members, each with over 15 years of experience in the industry. It focuses on surpassing traditional EDA products with innovations.
The company would accumulate talents and financing to ensure long-term development, build a high wall of intellectual property rights, and focus on EDA digital front-end verification instead of expanding other areas in the short term, Wang noted.
Xie Zhonghui, X-EPIC's chief market strategy officer, said that verification technology is facing three challenges: The rapid development of emerging application fields with sharp differentiation of demands, Industry players building independent chips from more dimensions to meet changes in the application field, and the Stressful application innovation cycle.
"X-EPIC believes that EDA tools should be for the entire system, rather than simply for supporting chips because chips need to solve system problems at last," said Xie.
X-EPIC is working on three strategies to cope with those three challenges. The first is to achieve "from 0 to 1" innovative product breakthroughs, followed by the innovation of verification methodology and tackling critical problems in deploying cutting-edge standard technologies.
"We launched the FusionVerify Platform with five digital verification tools that are with two major innovations, which are supporting Chinese servers, making it more convenient to be deployed, and introducing the new methodology of PSS, which can automatically generate use cases through the required scenarios, and realize the scenario-driven verification system," added Xie.
At the just-concluded DAC in San Francisco, X-EPIC's products have aroused strong interest from international giants such as Apple, Microsoft, Amazon, and MediaTek.
X-EPIC proposes the next-generation EDA 2.0 for the digital future. By being open and standard, promoting automation and intelligence, and building the platform with services, it drives the EDA industry from system requirements to an automated process for chip design and verification.
It also pays great attention to supporting services. Xie said that most of its income in the first year since its founding came from verification services.
The company would invest more than RMB100 million ($14.45 million) in the next three years to promote the implementation of EDA 2.0, said Xie, and he also called for more efforts in China's EDA industry to encourage its development, especially in the verification field.