JW Insights: RMB depreciation impacts Chinese listed chip companies, with TF Microelectronics having the largest loss of RMB180 million

09-21 20:00
By Li Panpan
The recent RMB depreciation generate immediate impacts on the listed companies in China's chip industry engaged in import and export business, said a JW Insights report published on September 16.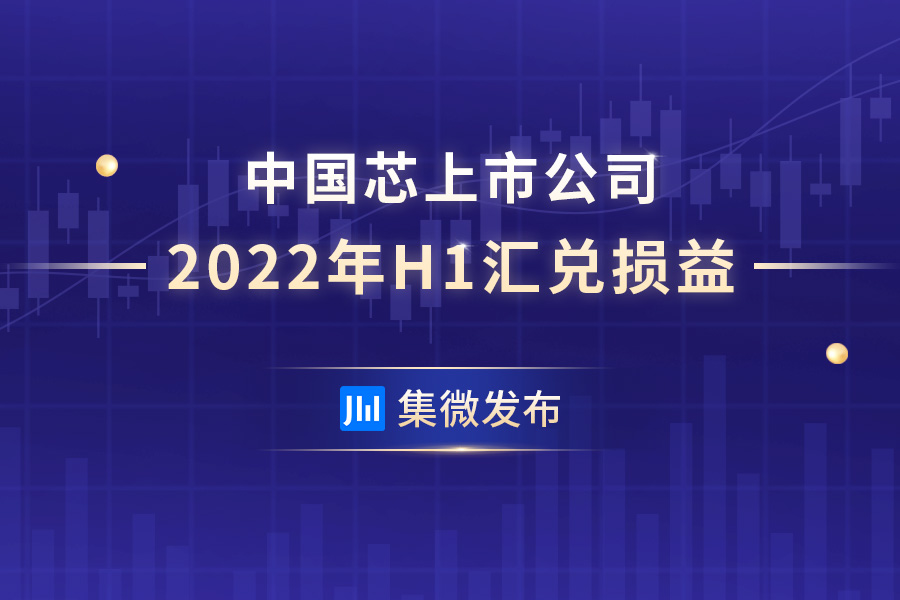 Chinese RMB weakened past the critical RMB7 to US$1 level again on September 15 in the offshore market after two years.
This currency depreciation will directly increase the cost of imported goods. China has always been a major importer of integrated circuits products. The data by China's General Administration of Customs shows that the country imported RMB1.81 trillion ($2570 billion) of integrated circuits products in the first eight months of this year, an increase of 3.1%.
China's listed IC companies often engage in import and export business for their production and operation, and their net profit will inevitably be affected by the lowered exchange rate.
JW Insights analyzed the exchange gains and losses of 149 A-share chip companies and the impact on their net profit through their semi-annual report.
The top five companies by exchange rate losses were Tongfu Microelectronics (通富微电RMB180.8051 million/$25.68 million), SmartSens Technology (思特威RMB76.6693 million/$10.89 million), Will Semiconductor (韦尔半导体RMB67.7801 million/$9.63 million), Xiaocheng Technology (晓程科技RMB 38.4968 million/$5.47 million) and HT-tech (华天科技RMB 22.3261 million/$3.17 million).
In the first half of 2022, the exchange rate of RMB against the U.S. dollar has been falling. Analysts believe that in the short term, with monetary tightening by the Federal Reserve, the U.S. dollar index will remain at a high level, which will continue to put pressure on the RMB exchange rate. But in the long run, the United States and other Western countries will face the risk of a sharp economic recession, while China is making every effort to promote the steady growth of the economy. An economic rebound will possibly happen in China with loosened pandemic control, and the RMB will start to appreciate again.
The JW Insights report also showed the top five companies by exchange rate gains are Ninestar (RMB 526.8702 million/$74.82 million), Kaifa Technology (RMB 502.3067 million/$71.33 million), Wingtech Technology (RMB 152.6166 million/$21.67 million), Giga Device(RMB 125.6012 million/$17.84 million), and SMIC (RMB 85.8090 million/$12.19 million).