Chinese EV makers set ambitious goals to reshuffle the auto industry but still have long way to go considering multiple challenges

11-01 18:09
By Kate Yuan
Chinese EV makers, including startups and tech giants, have set ambitious goals to become the world top five players, but this could be a tough process with challenges ahead, according to a JW Insights report on October 27.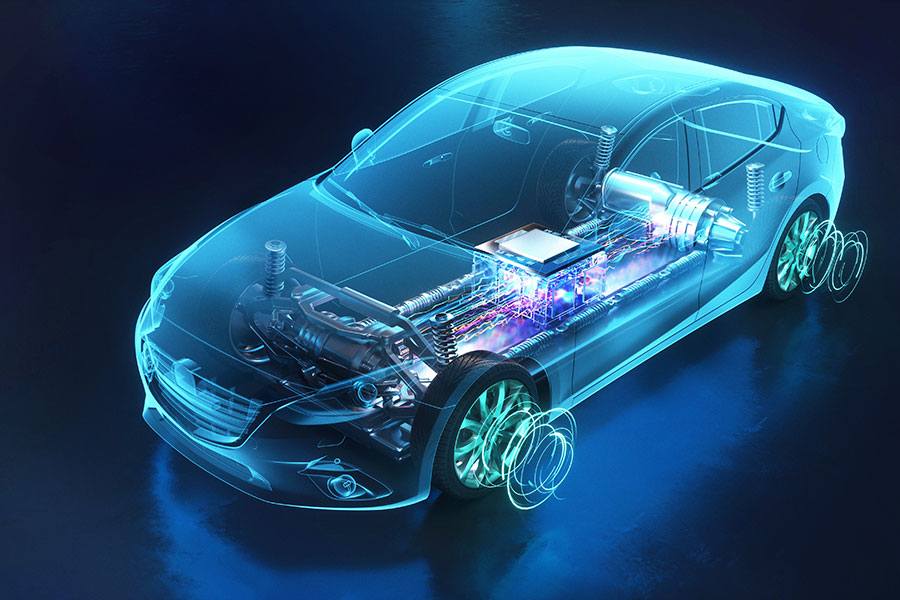 Lei Jun, founder of Chinese tech giant Xiaomi, recently said "The only way for our EV business to succeed is to become a world's top 5 EV maker and ship more than 10 million vehicles annually."
Yu Chengdong, CEO of Huawei's Intelligent Automotive Solution BU, believes that the final main players in China's auto market will be less than five. Li Bin, the founder of Chinese EV startup NIO, also expressed hopes to become the world's top five car makers by 2030 in an interview with German media.
However, the current sales may signal it's definitely not an easy task.
In 2021, China produced 26.082 million and sold 26.275 million autos respectively. This means one must sell at least millions annually to become top domestic players as Yu said.
The top five automakers worldwide were Toyota, Volkswagen, Renault-Nissan Alliance, Hyundai and General Motors in 2021. Toyota sold the highest volume of about 10.5 million, and GM, which ranked fifth, sold more than 6 million vehicles. Taking this as a benchmark, the annual sales should exceed 10 million to make into the top 5 if the auto market were highly concentrated as in Lei Jun's prediction.
Global EV giant Tesla delivered 936,000 cars last year, and it took the company 20 years to reach an annual shipment of 1 million. Xiaomi's products are still under development. China's leading EV maker NIO has only shipped about 250,000 as of this September. AITO, jointly founded by Huawei and Seres, has already sold over 10,000 a month since its debut just a few months before. But even so, it is not easy for AITO to hit the top five in China.
Right now it is still a fragmented market, with so many brands fighting for attention. New brands still pop up now and then from either the traditional manufacturers or new EV companies. In terms of market shares, the world's top five automakers accounted for only 49% in 2021, even less than a half, far from being highly centralized.
An industry chain insider commented that the auto industry can accommodate more players, which is one of the reasons why so many auto startups are rushing into this market.
Electric vehicles are becoming increasingly more like consumer electronics with them being more intelligent, electrified and connected. Lei Jun predicted that the top five brands in the world will hold more than 80% of the share when the industry becomes mature in 15-20 years judging from the patterns in the consumer electronics industry.
Yu Chengdong also pointed out that the intelligent car industry now was very similar to the smartphone industry a decade ago and it would encounter a major reshuffle soon, just as the phone industry did.
In addition, there is the government regulatory factor. After the International Energy Agency's call for a global ban on fuel vehicles by 2035, governments worldwide have also introduced timetables for banning petrol cars. Traditional car companies have to begin transition of developing new energy vehicles.
In the vehicle transformation, it will involve more intelligent technologies. New EV players could have more inherent advantages. Companies like Huawei, Apple, and Xiaomi have accumulated years of intelligent technologies in the ICT industry, including software, operating systems, interactive design as well as powerful user experience design capabilities. These will prove to be the core competency required.
Supply chain management will be another area of challenge. How to cope with more complicated state under continued chip shortages, pandemic controls and geopolitical tensions will be issue to confront every player, said the JW Insights article.