Chinese chip startup Wingsky Semi cheers the moving in of ASML lithography machines in its 12-inch fab under construction

11-29 15:43
By Li Panpan
Wingsky Semi (鼎泰匠芯), a Shanghai-based chip startup, held a move-in ceremony for the delivery of ASML lithography machines for its 12-inch fab in Shanghai on November 18, reported JW Insights.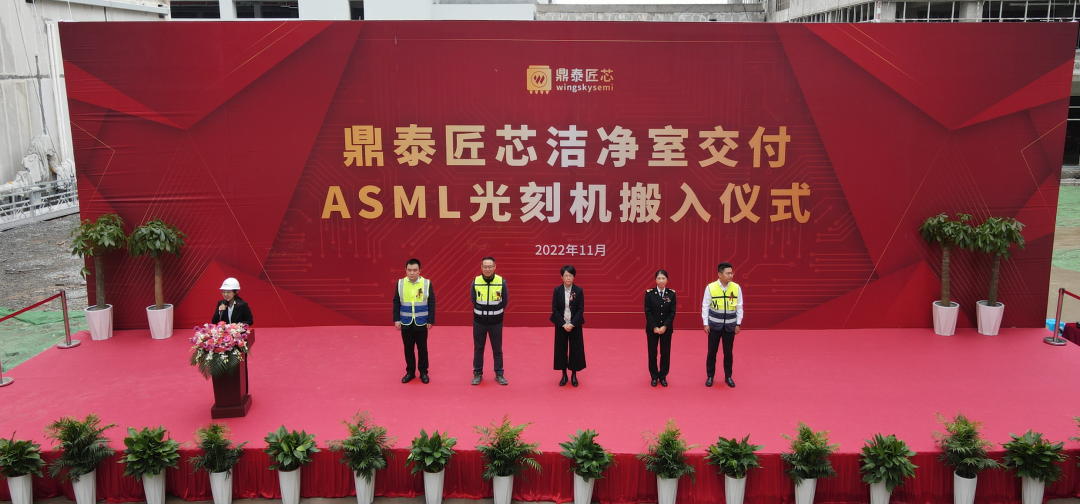 Wingsky Semi was founded in 2020 as a subsidiary of Wingsky Group, the parent company of China's ODM giant Wingtech, according to Tianyancha, a provider of Chinese corporation data and due diligence platform.
In the final stage of construction, the Wingsky project will be Wingtech-owned Nexperia Semiconductors's first 12-inch automotive-grade power semiconductor automated wafer manufacturing center in China, said the company. It will have an annual output of 360,000 chips and include an R&D headquarter for chip, 5G smart hardware, and AI/IOT module design, according to Shanghai local news.
It was reported in February that Wingsky's main fab of 12-inch fab was capped with an expected monthly production capacity of 45,000 chips, mainly power device products such as MOSFETs, GaN FETs, and SiC FETs.