Chinese EV startup NIO says it is producing smartphones, apart from unveiling its 3rd-generation battery swap station

12-26 18:27
By Greg Gao
Chinese EV manufacturer NIO announced that it is making smartphones with smooth progress at the NIO Day 2022 event held in Hefei, east China's Anhui Province. It launched its 3rd-generation battery swap station at the December 24 event, JW Insights learned.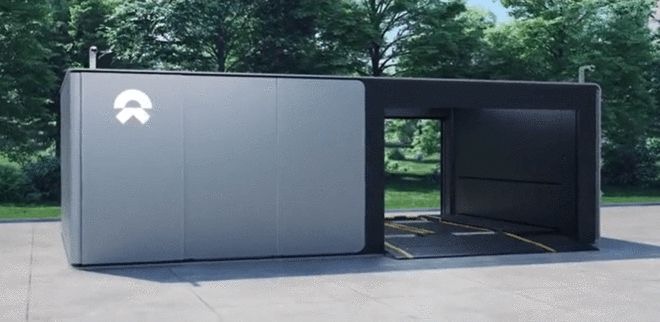 William Li, co-founder and CEO of NIO, mentioned that the company will launch its smartphone in 2023. Its smartphone team has more than 300 people, and many of the employees previously worked in OPPO, Meitu, and Huawei, according to media reports.
William Li said that by the end of November, the company had delivered a total of 273,741 vehicles, and built 97 NIO centers and 298 NIO showroom spaces.
According to NIO, its newly-released third-generation battery swap station can shorten the battery swap time by 20%. At the same time, NIO has launched a 500kW ultra-fast charging pile. The maximum power of a single pile is 500kW, and the maximum current is 660A, which can significantly shorten the charging time. The charging and battery-swapping products will be put into use in March next year.
In 2023, NIO plans to build more than 1,700 battery swap stations and more than 20,000 charging piles in the Chinese market, making it more convenient to charge an EV than to refuel an internal combustion engine car, William Li added.
NIO also announced a new model EC7 and an improved version of its flagship SUV ES8, among other things, at the NIO Day 2022 event. The coupe SUV named EC7 and the improved ES8 are both based on NIO's second-generation platform NT2. The EC7 has three battery pack choices of 75kWh, 100kWh, and 150kWh, with ranges of 490 kilometers, 635 kilometers, and 940 kilometers, respectively.
It is priced at RMB488,000 ($69,817) for a vehicle equipped with a 75-kWh battery. With battery-as-a-service, the price is RMB418,000(about $59,900).