Chinese battery manufacturer EVE Energy plans to spend RMB15.5 billion to increase capacity

01-20 13:42
By Greg Gao
Chinese battery giant EVE Energy(亿纬锂能) announced on January 18 that it plans to spend a total of RMB15.5 billion ($2.3 billion) on building two new lithium battery plants to expand its capacity and improve its research and development capabilities.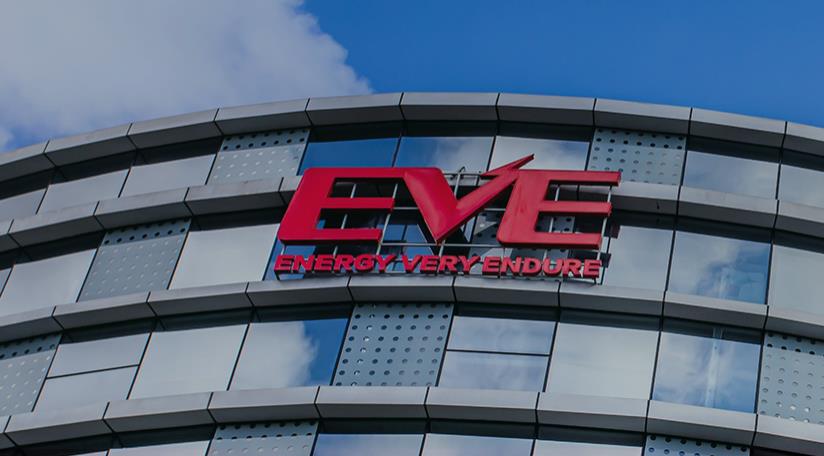 The company will spend RMB10 billion($1.47 billion) to build a lithium battery production base with an annual capacity of 20 GWh in Jianyang, southwest China's Sichuan Province. The company also said on the same day that it would invest another RMB5.5 billion ($815 million) to build a cylindrical lithium iron phosphate battery plant with a capacity of 23 GWh in Qujing, in southwest China's Yunnan Province.
The plant's main products in Sichuan include consumer batteries, power batteries, energy storage batteries, and battery packs, and the project construction period is two years, with investment in fixed assets not less than RMB6 billion($884 million). 
Eve Energy first disclosed the intention to build the project in Qujing last June. It planned to invest RMB3 billion($442 million) to build a plant with a 10GWh annual capacity.
Benefiting from the vigorous growth of the new energy vehicle industry and favorable policies in China, combined with the company's energy storage battery project and future business development plans, EVE Energy and Qujing Municipal Government agreed to adjust production capacity from 10GWh to 23GWh.The total investment of this project is about RMB5.5 billion($811 million), and the investment in fixed assets is about RMB4.5 billion($663 million).
Established in 2001 and based in Huizhou, south China's Guangdong Province, EVE Energy was listed on the growth enterprise market of the Shenzhen Stock Exchange in 2009. The company produces lithium-ion batteries, home energy storage systems, communication energy storage, and other energy storage technologies.