JW Insights: Different reactions to China's plan to impose export control on photovoltaic technologies, with more considering it protective of Chinese players in the long run

02-02 16:04
By Li Panpan
Different opinions were heard after China's Ministry of Commerce and Ministry of Science and Technology announced possible export control on photovoltaic technology in late last December. A JW Insights report on January 31 covers the pros and cons. More seems to consider limiting technology transfer will protect Chinese players in the long run, given the country's globally leading position in the industry.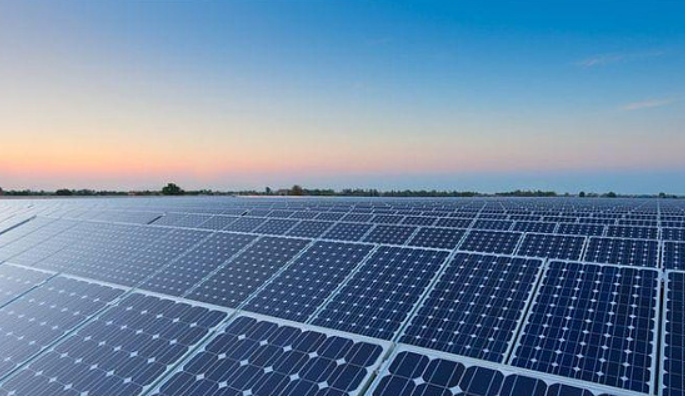 The two Chinese ministries are seeking public comment to impose restrictions on the export of technologies used to manufacture large solar wafers, black silicon, and ultra-high mono-crystalline and multi-crystalline silicon. The notice attracted extensive attention in the photovoltaic industry.
China's photovoltaic industry started around 2005, driven by the demand of the European market. Statistics show that the top ten enterprises in the global production capacity of photovoltaic silicon wafers are all Chinese, accounting for 92.9% of the total output globally, said the JW Insights report.
There are industry analysts pointing out that it is reasonable for China to implement a ban in this field to avoid leaking technology overseas and maintain its dominance in solar manufacturing.
Opposing voices say it may not have noticeable effects, "Photovoltaic silicon wafers are inferior to silicon wafers used in semiconductors in terms of purity and crystal defect rate. The solar energy field is more about engineering know-how, different from integrated circuits and power semiconductors. Moreover, the photovoltaic silicon wafer industry has high energy consumption and low gross profit. Major western countries are unwilling to do it," said an analyst who declined to be named.
With the rapid development of China's photovoltaic industry, the United States, the European Union, Japan, India, and other major economies have launched anti-dumping and countervailing investigations on China's photovoltaic industry since 2011. "They are restricting China's photovoltaic imports. Is it meaningful for China to restrict exports?" added the analyst.
"The core technology of photovoltaic cells includes the purity of silicon wafers, equipment, film deposition, yield, etc. The current possible export control will mainly impact the upstream materials like polysilicon and silicon wafers and have little influence on photovoltaic cells." said the analyst.
Cheng Rentian, the partner of venture capital firm Hywood (诺辉投资), expressed a different opinion, "China's possible ban may prevent European and American countries from forcing Chinese companies to build factories or transfer technology locally."
European countries, especially Germany, are vigorously developing photovoltaics for the carbon neutrality goal. But the production capacity is all in China with a competitive photovoltaic industry chain. "Washington has pressured TSMC to produce some chips in the US. The possible ban will prevent that from happening for Chinese photovoltaic companies." Cheng Rentian said.
"Some think the technical barrier in a certain field is not high if a Chinese company masters it. It's completely wrong," added Cheng.
Another analyst said that large silicon wafer technology of 182 and 210mm in the photovoltaic industry would become mainstream in the next two years. Related mainstream technologies were developed after China's silicon wafer production, and production capacity accounted for more than 95% of the world's total. The possible export ban will keep them in China if Chinese companies set up plants in overseas markets, benefiting the industry in the long run, said the JW Insights report.
The possible export control could also be a countermeasure in response to Europe and the United States restricting China's photovoltaic imports.
The plan could delay attempts to build up a domestic solar supply chain in the US, reported Wall Street Journal on January 31.
"Anti-dumping and import control measures imposed by Europe and the US will lead them to suffer losses. It's time-consuming and much more costly if they want to build a local industry chain. There is no choice for them," Cheng Rentian said.
The possible export control for China's photovoltaic industry may be a response to intensified trade barriers and trade protection actions in the photovoltaic field imposed by other countries. A few Chinese companies with plans to build factories overseas may be affected. But it will help prevent the transfer of advanced technology, which will benefit the healthy development of China's photovoltaic industry in the long run, said the JW Insights report.