Chinese chip startup Saiyang Electronics starts its automotive-grade IC packaging and testing project in Zhejiang Province

02-09 15:47
By Gabby Chen
(JW Insights) Feb 9 -- Zhejiang Saiyang Electronics (浙江赛扬电子), a Chinese chip startup, officially started its automotive-grade IC packaging and testing project in Jiashan County of eastern China's Zhejiang Province on February 5.
Song Honggang, chairman of Saiyang Electronics, said that this project has a total investment of RMB500 million ($73.72 million) and is expected to be completed and put into production in April 2024.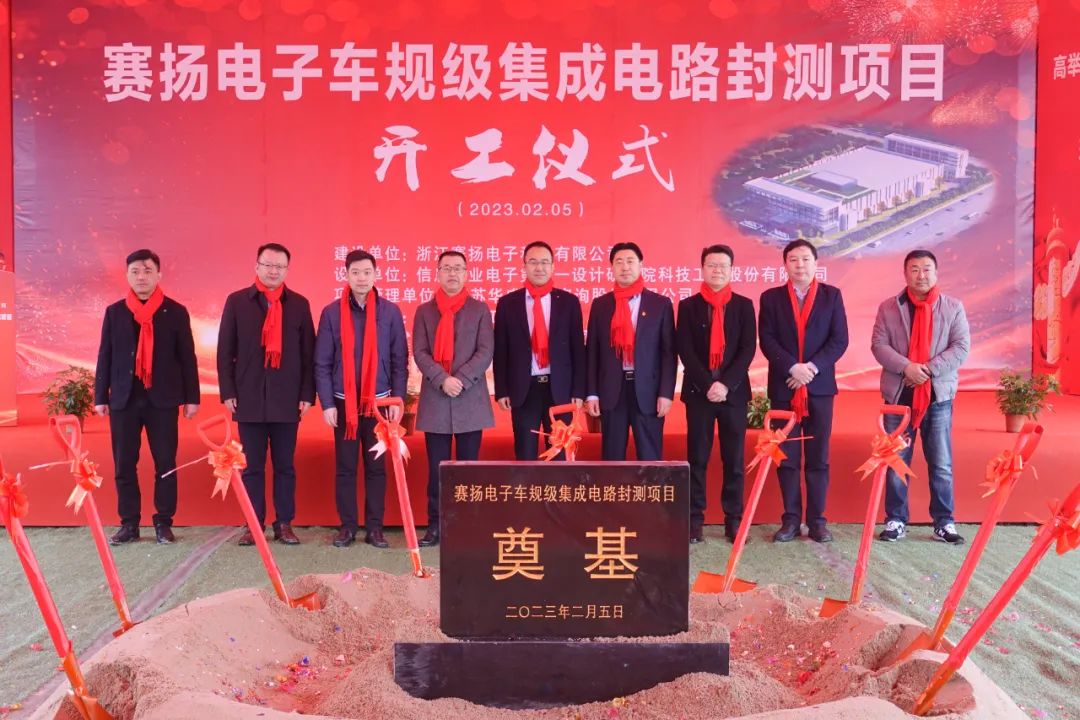 Founded in January 2022 and based in Jiashan County, Saiyang Electronics covers the businesses of IC design and manufacturing of semiconductor, and related services.
Its parent company SemiMent (赛卓电子) is one of the earliest IC design houses for automotive electronics in China with extensive automotive chip solutions, said the JW Insights report.