JW Insights: Amkor's shutdown of its Shanghai plant indicates the industry downturn and divided global semiconductor supply chain

02-17 16:28
By Gabby Chen
(JW Insights) Feb 17 -- Amkor, the world's second-largest semiconductor packaging and test services provider, reportedly closed its Shanghai plant for a week because of having insufficient orders. It reflects the industry downturn and divided global semiconductor supply chain, according to a recent article by JW Insights analyst Li Xiaoyan.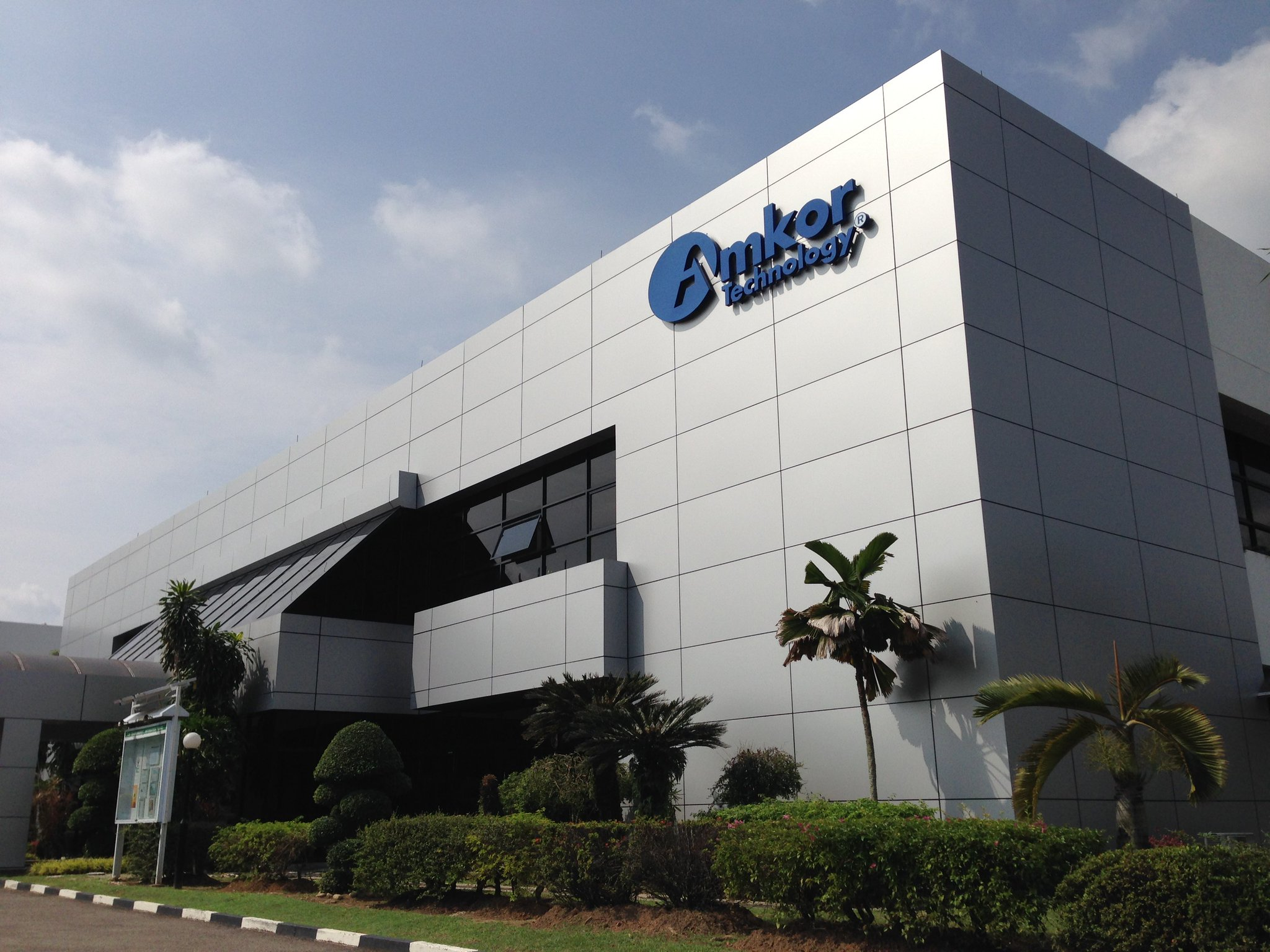 Amkor China has told employees at its production unit to take leave from February 27 to March 6, and office staff will also take leave from February 27 to March 3, according to an internal email.
Many people familiar with the matter told JW Insights that the shutdown is basically true. At the same time, Amkor Shanghai office responded on February 11 that the company does not intend to shift production out of Shanghai or even China and has no plans for job cuts.
Amkor established the subsidiary - Amkor Assembly & Test Shanghai in 2001. As of the end of 2020, it has a total investment of $645 million. Its factory covers an area of 170,000 square meters.
Industry sources said that Amkor's Shanghai site had seen significant reductions in orders from its major Chinese storage clients.
However, an industry insider said that Amkor China mainly serves international clients in China in high-end products. Storage clients are only part of its business, adding that "This shutdown might be related to the overall market trends."
On January 9, 2023, the Semiconductor Industry Association (SIA) released the statistics that global semiconductor industry sales in November 2022 reached $45.5 billion, down 2.9% from the total of $46.9 billion in October 2022. It dropped 9.2% from the November 2021 total of $50 billion. The overall downward cycle affects packaging and testing service providers.
Morgan Stanley's research in early 2022 shows that some outsourced semiconductor assembly and test (OSAT) companies' wire bonding production capacity has become spared.
Moreover, the Q1 2022 performance reports of major Chinese packaging companies indicated that although most manufacturers maintained a year-on-year growth, they all experienced month-on-month decline.
In the second half of 2022, this situation gradually spread to the entire industry. Leading companies such as ASE reported order corrections and lowered utilization rates.
The IC demand is shrinking sharply in sectors such as consumer electronics, mobile phones, PC, NB, and TV.
Now there is the general prediction that destocking will continue to be the main focus in the first half of 2023.
Dong Hongsi, CFO of ASE, forecast that automotive and Internet applications will remain strong in Q1 of 2023, but the inventory adjustment may last into the first half of the year.
Facing the industry downturn, manufacturers, even with high-end technologies like ASE and Amkor, cannot escape the impact of demand fluctuations.
Another important reason is the supply chain shifts triggered by the US-China trade war. The geopolitical tensions increased risks of industrial chain layout.
The US imposed export restrictions of key equipment, technologies, and advanced manufacturing processes on the Chinese mainland manufacturers. The trend resulted in more investment in Vietnam, India, and other markets to become new semiconductor industrial bases, reducing China's weight in the global industrial chain.
Amkor's new plant in Vietnam is expected to start mass production in the second half of 2023, providing system-in-package (SiP) assembly and test solutions. Meanwhile, Samsung Electronics announced an $850 million investment last August to build a chip plant in Thai Nguyen Province, Vietnam.
In addition, Intel has packaging and testing base in Vietnam. Qualcomm, TI, NXP, and some other companies have also established logistics facilities or R&D centers there.
Keh-Shew Lu, CEO of US-listed chipmaker Diodes, said in an interview with Japanese media recently that companies must prepare for a future supply chain with China and one without China due to persistent tensions between the US and China.
Although Lu's statement may not be exact, similar challenges are to confront the semiconductor companies, said the JW Insights report.