Chinese IC design company Montage Technology cooperates with Intel to produce more AI chips

03-01 16:50
By Kate Yuan
(JW Insights) Mar 1 -- Listed Chinese IC design company Montage Technology (澜起科技) said its cooperation with Intel is normal, and released up to RMB1 billion ($144.1 million) purchase budget in 2023 for Intel's raw materials and R&D tools. The company gave these latest updates at a shareholder meeting on February 23.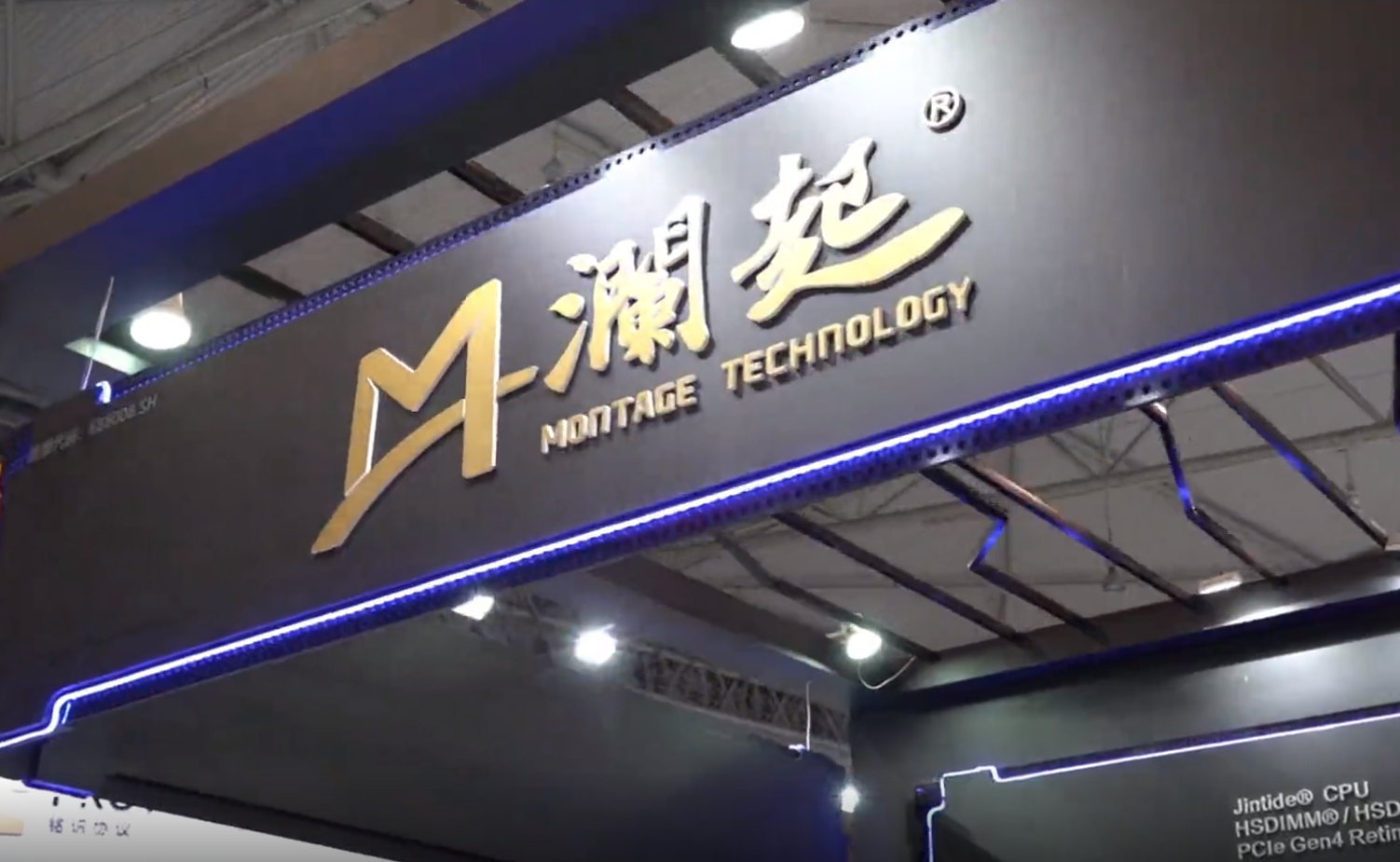 Montage's CEO Howard Yang and Fu Xiao, the company's secretary of the board met with JW Insights representatives and shared more on the company's development. The US export controls have no direct impact on the company's business and related personnel. The company follows the development of relevant rules closely, while retaining a consulting service from an American law firm.
Shanghai-based Montage was founded in 2004, and went public on the STAR market of the Shanghai Stock Exchange in 2019. It focuses on data processing and interconnection chip design and aims at high-performance, low-power consumption chip solutions for cloud computing and artificial intelligence areas.
Montage has two major product lines - interconnection chips and Jintide® server platform. It is developing artificial intelligence chips based on near-memory computing architecture, and completed the tape-out of engineering samples at the end of 2022.
On January 12 this year, it released the fourth-generation Jintide® CPU with much improved key parameters. The chip adopts Intel 7 process technology, with a maximum number of cores of 48, a maximum turbo frequency of 4.2GHz, and a maximum shared cache of 105MB.
Montage's revenue reached RMB3.672 billion ($529.5 million) in 2022, up 43.33% over the previous year. Its profit stood at RMB1.299 billion ($187.3 million), surging by 56.71%, the company announced on February 21.
Sales of Jintide® server platform were RMB937 million ($135.1 million), up 10.80% year on year. The interconnect chip business, the other major product line, achieved sales of RMB2.735 billion ($394.3 million), increasing by 59.30% from a year ago, driven by the rising shipments of DDR5 memory interface and module supporting chips.
Montage Technology said that the company's memory interface chips and memory module supporting chips have extremely high technical and market thresholds with strong competitiveness, which contribute to the high level of gross margins.
Montage has continued its growth momentum and achieved fruitful R&D results since the beginning of this year, including the mass production of the PCIe 5.0/CXL 2.0 Retimer chip on January 6, and the tape-out of the first-generation AI chip at the end of 2022.
In the coming three years, high-performance chips in cloud computing and artificial intelligence will remain the focus of Montage.
In the field of interconnection chips, it will continue to consolidate its market-leading position in the DDR5 business, and advance the R&D of three new chips that involve the industry's cutting-edge and prospective technologies including MXC, CKD and MCR RCD/DB.
As for the data center business, it plans to upgrade Jintide® server CPU and platform and explore potential business opportunities in AI chips, and look for investment and M&As in the industry chain at the same time.