New delegates from China's scientific and technological industries join the Two Sessions proposing to strengthen emerging industries, especially in new energy vehicle

03-07 18:20
By Li Panpan
(JW Insights) Mar 7 -- A group of new Chinese representatives from the scientific and technological industries have become delegates to the Two Sessions, China's annual parliamentary meetings. They offered a wide range of technology-related proposals, especially on new energy vehicles from autonomous driving and automotive chips to power batteries and going global, JW Insights reported.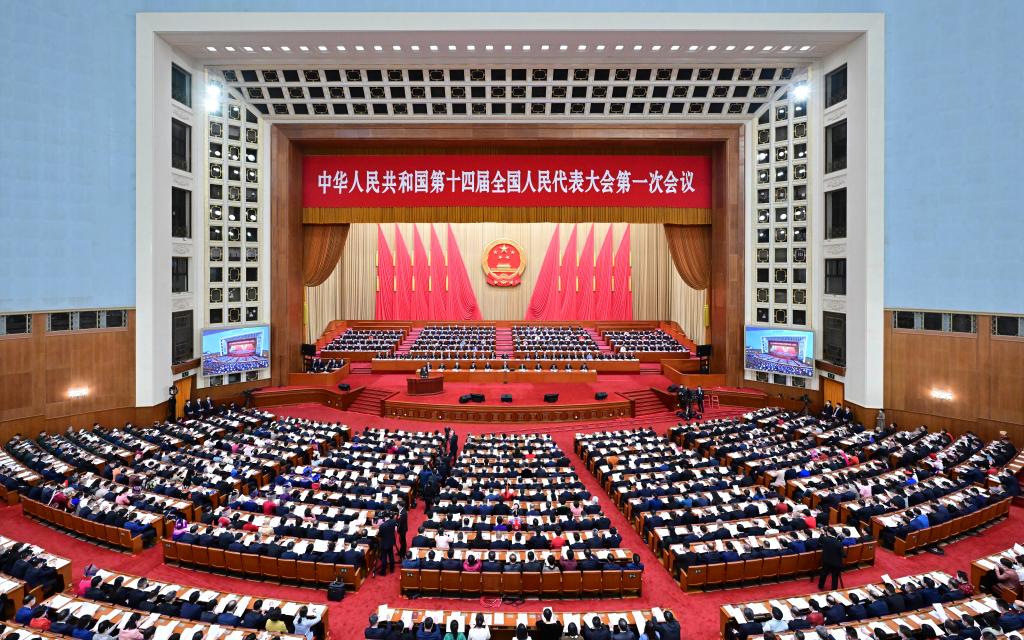 Among the tech delegates this year are Lei Jun, chairman of Xiaomi Group; Li Dongsheng, chairman of TCL; Chen Tianshi, chairman of AI startup Cambricon; Zhang Suxin, chairman of chip foundry Huahong; Tang Xiao'ou, founder of another AI startup SenseTime; He Xiaopeng, chairman of XPeng Motors; Zhao Lixin, chairman of chip maker GalaxyCore; Deng Zhonghan, founder of chip maker Vimicro Group; and Shi Lei, president of test and packaging company Tongfu Microelectronics. Many were elected for the first time.
Meanwhile, due to the expiration of their terms of office, technology celebrities - Pony Ma, chairman of Tencent, Robin Li, president of Baidu, Yang Yuanqing, chairman of Lenovo, and Shen Nanpeng of Sequoia Capital - no longer serve as delegates to the Two Sessions.
In the proposals from the technology delegates to the Two Sessions, semiconductors, new energy vehicles, autonomous driving, high-end equipment, and ChatGPT were a common theme.
Guo Yufeng, deputy general manager of CPU maker Phytium Technology, proposed to make a stronger home-made chip ecosystem and build a secure foundation for the country's digital economy.
Guo Guoping, deputy director of the Quantum Information Key Laboratory of the Chinese Academy of Sciences, emphasized accelerating the R&D and application of quantum computing and involving more players from different industry backgrounds.
The new energy vehicle industry attracts great attention in the delegates' proposals in response to the fast growth of the industry in the country. In 2022, the production and sales of new energy vehicles in China registered 7.058 million units and 6.887 million units, a year-on-year increase of 96.9% and 93.4%, respectively.
In improving the application rate of China-made automotive chips, Feng Xingya, general manager of the GAC Group, suggested speeding up policy-making and guiding more industry research on high-end chips to improve supporting measures. The current supply rate of China-made automotive chips is less than 10%, with the lowest being less than 1% in key areas.
Chinese power battery manufacturers enjoyed desirable dividends with constantly rising prices in 2022. Things have changed in 2023 with the plummeting lithium carbonate price and less market demand. Related Two Session delegates proposed to strengthen the power battery industry chain with more innovations.
Zeng Yuqun, chairman of CATL, advised setting up a safety classification evaluation system for battery energy storage referring to nuclear power safety and strengthening the statistical release and battery energy storage data sharing.
Liu Jingyu, chairman of CALB proposed to promote the orderly and high-quality development of China's lithium battery industry to maintain its competitive advantage in the world and have top-level policy planning for the battery recycling system.
Yin Tongyue, chairman of Chery, suggested that lithium, cobalt, and nickel be listed as China's strategic reserve resources and work with other countries to develop them properly.
Zhang Tianren, chairman of Tianneng Battery, suggested boosting the optimal development of lithium-ion battery applications and giving policy support to encourage R&D in new types of power batteries with high safety and better performance.
China exported 3.11 million automobiles, of which 680,000 were new energy vehicles in 2022, and launched more than a dozen models in at least 16 countries over the past two years in Europe, South East Asia, and the Middle East. They face competitive pressure from Western Europe.
Yin Tongyue proposed to speed up negotiations on tariffs and free trade agreements with other countries to support Chinese auto companies to go global.
He Xiaopeng, chairman of XPeng Motors, proposed to accelerate legislation related to intelligent networked vehicles and autonomous driving, explore insurance products for autonomous driving systems, and speed up the review process of urban high-precision maps.
Lei Jun, chairman of Xiaomi Group, advised to set up data security standards for the entire life cycle of automobiles, establish an automobile data security certification and evaluation mechanism, and build an automobile data sharing platform.