JW Insights: Chinese leading ODMs start IPO process, riding the waves in the country's drive for more self-sufficient supply chain

03-14 15:41
By Greg Gao
China's top-tier original design manufacturers(ODMs), like Huaqin Technology(华勤技术) and Longcheer(龙旗科技), have kicked off their IPO process, as the country steps up building a more controllable supply chain for semiconductor and smartphones, JW insights reported recently.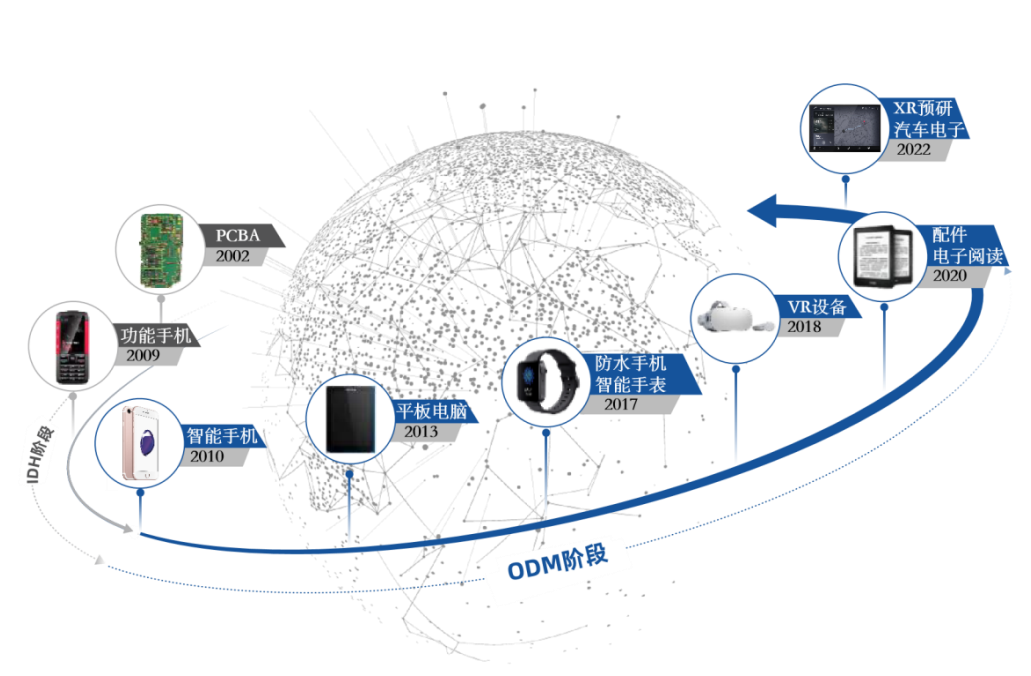 Most of the ODMs in China initially only provided independent design house(IDH) services. They grew into ODMs after the smartphone era expanded, relying on the comprehensive design capabilities, supply chain management, and manufacturing management capabilities accumulated in the IDH stage.
Chinese leading ODMs, including Huaqin Technology, Longcheer, and Wingtech Technology, have developed into the top three global smartphone ODMs. They cooperate deeply with brand customers to carry out product development and customization, and provide more valuable and competitive products for the industry.
While the smartphone ODM market grew, the wearable product market also began to explode since 2017. For AIoT intelligent products such as smart watches, TWS headsets, and AR/VR products, major Chinese ODMs quickly seized this market and entered the multi-categories development stage. Meanwhile, they expanded, relying on their research and development, production, and delivery capabilities in the smartphone market.
Longcheer is quite representative of the ODM companies. Founded in 2002 and based in Shanghai, it conforms to the industry trend and consolidates and expands its market share in traditional ODM businesses such as smartphones and tablet computers. It also manages to increase its influence in emerging categories such as smart watches, AR/VR, TWS headsets, and other AIoT products.
Longcheer's smartphone shipments in 2021 reached 108 million, accounting for 21% of global smartphone ODM/IDH shipments, ranking second in the world, showed the data from market research firm Counterpoint . In 2022, Longcheer's global shipments of smartphones ranked first among ODMs, according to the latest data from IDC.
Counterpoint's forecast showed that the shipments and sales of emerging smart hardware such as smart watches, TWS earphones, XR devices, and smart speakers will grow at a compound growth rate of 22% and 23% from 2021 to 2025. The 5G and the Internet of Everything will bring more potential and opportunities for ODMs. Under such a backdrop, Longcheer and Huaqin Technology have launched the IPO process and plan to list on the Main Board of the Shanghai Stock Exchange.
With their comprehensive product design and supply chain integration capabilities, Chinese ODMs have developed substitutive capabilities in the domestic supply chain and will play a bigger role in the industry, commented an analyst from JW Insights.