JW Insights: China's NOR Flash vendors gear up for the auto market as cars get more intelligent and demand more memory

03-17 12:22
By Greg Gao
(JW Insights) Mar 17 -- China's NOR Flash suppliers are stepping up developing automotive applications, making them more intelligent with a higher density of electronic components, JW Insights said in a recent report.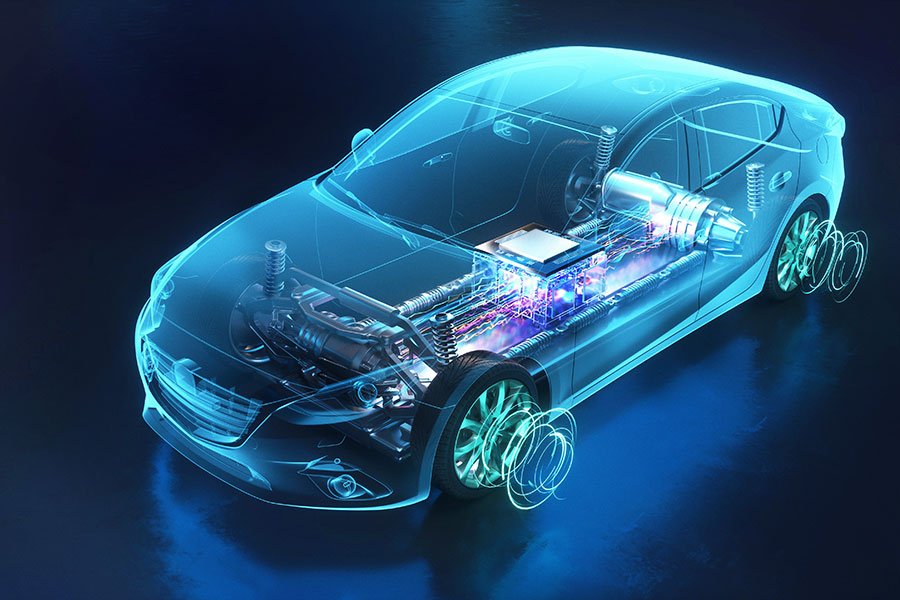 Ke Yubao, senior marketing manager of Giantec Semiconductor (聚辰半导体), a leading NOR Flash vendor in China, said that the application of NOR Flash in automobiles mainly focuses on dashboards, car infotainment systems, advanced driver-assistance system(ADAS) and peripheral cameras. The market is showing a rapid growth trend.
NOR Flash has found its position in the current round of industrial upgrading. The demand for NOR Flash in applications such as consumer electronics, the Internet of Things, industry, smartphone displays, and automobiles is proliferating.
According to research firm IC Insights, sales of NOR Flash products soared 63% to $2.9 billion in 2021, with shipments up 33% and average selling prices up 23%. The market growth is still impressive even with significant price fluctuations in 2022.
Fast reading speed, high stability, and no data loss when power is off are the typical characteristics of NOR Flash, and the characteristics of on-chip execution (XIP, eXecute In Place) make it possible to run the loaded code directly. At the same time, due to its programmable capability, NOR Flash has unique cost-effective advantages in the storage capacity of 1Mb~256Mb.
Since 2016, China's domestic NOR Flash product capacity and manufacturing process have improved rapidly and gradually possessed unique advantages in cost and technology. China's vendors steadily launched new products along the path to more advanced processes and higher capacity.
Founded in 2009 and based in Shanghai, Giantec Semiconductor has developed NOR Flash products with independent intellectual property rights based on the unique NORD process platform. It began to expand in the direction of automotive NOR Flash. It ranked No. 1 among Chinese companies and No. 3 worldwide in 2019, as measured by EEPROM market share. Its EEPROM products are now adopted by many major auto manufacturers in China, Japan, and South Korea, according to WebFeet Research.
Beijing-based GigaDevice(兆易创新), another top-tier memory chip maker in China, is also gearing up for NOR Flash automotive applications. 
With the entry of major international manufacturers into this market, the competition for automotive NOR Flash will be extremely fierce in the future. Chinese NOR Flash suppliers represented by Giantec Semiconductor will continue to strengthen their differentiation advantages, and have a foothold in the market by expanding product lines, improving R&D capabilities, and enhancing product reliability, said JW Insights.