Yicai Global: Geely-backed chip startup SiEngine starts to have TSMC mass produce first 7-nm auto chip

04-03 15:26
By Gabby Chen
(JW Insights) Apr 3 -- SiEngine Technology(芯擎科技), an auto chip designer backed by Chinese car giant Geely Holding Group, announced that Taiwan Semiconductor Manufacturing Company (TSMC), the world's largest chip foundry, has started mass production of its first self-developed chip - Longying One, reported Yicai Global on March 31.
Wang Kai, chief executive of SiEngine, said at a conference on March 30 that the Longying One is a 7nm chip that can provide strong computational power to the smart cockpits of new energy vehicles(NEVs), which has similar performance to Qualcomm's SA8155P - a 7nm automotive cockpit platform.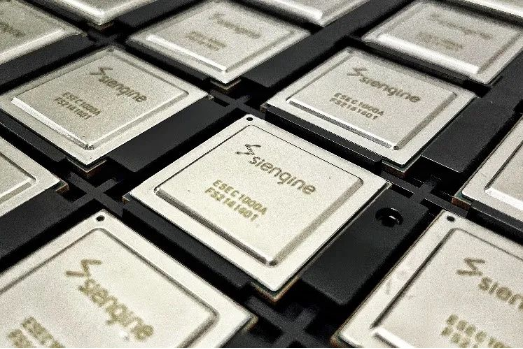 SiEngine was founded in Wuhan of central China's Hubei Province in 2018 by companies including EcarX Group(亿咖通科技), a Chinese maker of car infotainment systems for Geely, and Arm China(安谋中国). The company focuses on the design, development and sales of advanced automotive system-on-chip (SoC). It unveiled the Longying One in December 2021.
The vehicle models equipped with the Longying One are expected to be released around the middle of this year. SiEngine's major partners Geely Automobile Holdings and FAW Group will be the first to release cars equipped with the Longying One, Yicai Global learned.
Chinese carmakers have accelerated their investment in chip developers since the beginning of 2022. In February last year, China's largest carmaker SAIC Motor said it would set up a special multi-billion Chinese yuan fund with Shanghai Industrial Technology Research Institute to bring auto chips to the market. Other leading car companies such as GAC Group and BYD are also investing in chipmakers, said the Yicai Global report.
Through these investments, automakers can guarantee their chip needs and customize the production of products that better meet their own needs, Wang told Yicai Global.
In addition, SiEngine had three financing rounds last year, raising investment worth tens of millions of US dollars from FAW in March, bagged RMB1 billion ($145.5 million) in a Series A round in May, and secured RMB500 million ($72.8 million) in a Series A+ fundraiser in December, according to the Yicai Global report.