JW Insights: Chinese electric vehicle makers are competing over car intelligence but with different attitudes and considerations

04-26 15:25
By Kate Yuan
(JW Insights) Apr 26 -- Chinese automakers are viewing intelligence as the key to winning the market, but some have become more rational after taking into considerations the cost, technology limits, and practicability, according to a JW Insights report on April 19.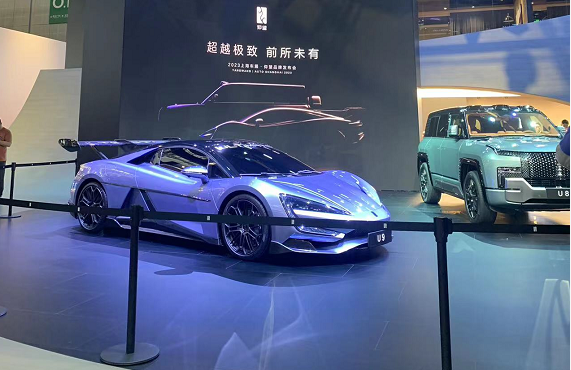 Huawei recently released a number of key technologies for car intelligence. Other players like BYD, NIO, Xpeng, AITO, Avatr, and IM are also focusing on auto intelligence and exhibiting new models at the ongoing Shanghai Auto Show (April 17-27).
Intelligent technologies cover many aspects from the cockpit to driving. In cockpit development, it adopts the mature software and hardware from smartphone technologies, making it the earliest to happen.
Huawei's HarmonyOS 3 has brought many new features to the smart cockpit, including intelligent car search and driver privacy protection. The HarmonyOS 4 will come with more features in the fall, such as multi-person, multi-screen and multi-audio zone, and privacy protection for back-seat passengers.
Intelligent technologies have also covered the driving control system. Leading players have demonstrated their latest solutions at the Shanghai Auto Show. They include Huawei, Baidu, Aptiv, ZF, Bosch, Continental, and ThunderSoft.
In the case of Huawei, its advanced driving system ADS 2.0 expands application scenes from closed expressways to complex urban streets.
Yu Chengdong, Huawei's CEO of Consumer BG and the Intelligent Automotive Solution BU, said, "ADS 2.0 can tell urban road conditions using Huawei's first GOD network technology, which integrates multiple sensors including LiDAR, millimeter-wave radar, and cameras, without relying on high-precision maps.
"Creating high-precision maps is usually time-consuming and laborious with limited update speed, making it almost impossible to popularize intelligent driving in urban areas based on this method," he added.
However, the imperfect technologies and heavy costs have forced many automakers to re-examine the pursuit of automobile intelligence, especially for autonomous driving, even though the industry has recognized its importance.
Yu Kai, the founder and CEO of Horizon Robotics, believes that Level 3 will not be truly realized even in ten years. "Survey shows that most users just need to feel relaxed during driving and alleviate tension and fatigue, and fully driverless driving is actually not necessary. L2+ advanced assisted driving is already creating value for users," he said.
Shen Shaojie, a senior executive in charge of DJI's auto business, also holds the same view. Wang Chuanfu, chairman of BYD, even said "Autonomous driving is ultimately an advanced assisted driving."
But for Chinese EV startups, intelligence is still customers' essential demand. He Xiaopeng, founder of Xpeng Motors, claimed to reduce human intervention to less than one time per 1,000 kilometers in high-speed scenarios by 2023 and one time per 100 kilometers on urban roads by 2025.
Industry insiders pointed out that the high cost of autonomous driving comes from the software and hardware systems, including multiple LiDAR, ultra high definition cameras, computing chips, and software algorithms,
Shen Shaojie noted that the cost of L2+ intelligent driving system in the entire vehicle should be limited to 3% and 5%. BYD has also set its own assisted driving system at thousands of RMB.
How to balance investment and cost and technology advancement and safety require car companies to truly consider the needs of consumers.
Although car intelligence currently creates limited value for automakers, no one goes against the trend. Although BYD's founder Wang Chuanfu has criticized the hype around self-driving, BYD is giving all its efforts at car intelligence from hardware to software.
As Yu Chengdong predicted that, "The year 2025 will be a watershed. A company may disappear in the future if it can't seize the opportunity of connected electric cars, no matter how powerful it is."